Scottsdale Center for Plastic Surgery
5410 North Scottsdale Road A-500
Paradise Valley, AZ 85253
Phone: (480) 423-1973
Monday-Friday: 8:30 a.m.–5:00 p.m.

Sofwave® Skin Tightening
If you are bothered by the lines and the wrinkles caused by sagging of skin & lines on your face, neck, and jawline but are not ready for surgery or if you have had a facelift and are looking to augment or freshen up your results, SCPS Aesthtics can help. We are excited to offer Sofwave™ a game-changing skin tightening treatment offered at our Scottsdale plastic surgery practice. With Sofwave, some start to see results after just 1 treatment. Depending on your age and treatment area, visible results may require additional treatments.
Using ultrasound technology, Sofwave penetrates the skin's surface to stimulate new collagen growth to tighten and lift skin and give a reduction in lines and wrinkles.  We often recommend combination energy devices for optimal results.
What Is Sofwave?
Sofwave is a revolutionary ultrasound device designed to address lines, wrinkles, skin laxity and sagging on the face, jaw, and neck. Sofwave uses SUPERB™, Synchronous Ultrasound Parallel Beam Technology, to penetrate into the deeper layers of skin without affecting the outer layers allowing the ultrasound energy to reach the dermis where new collagen is produced. This means that Sofwave can be used on all skin colors without downtime.  This safe, effective treatment is a revolutionary way to improve your skin's appearance and fight signs of aging.
SCPS

Aesthetics
Meet Our Aesthetic Experts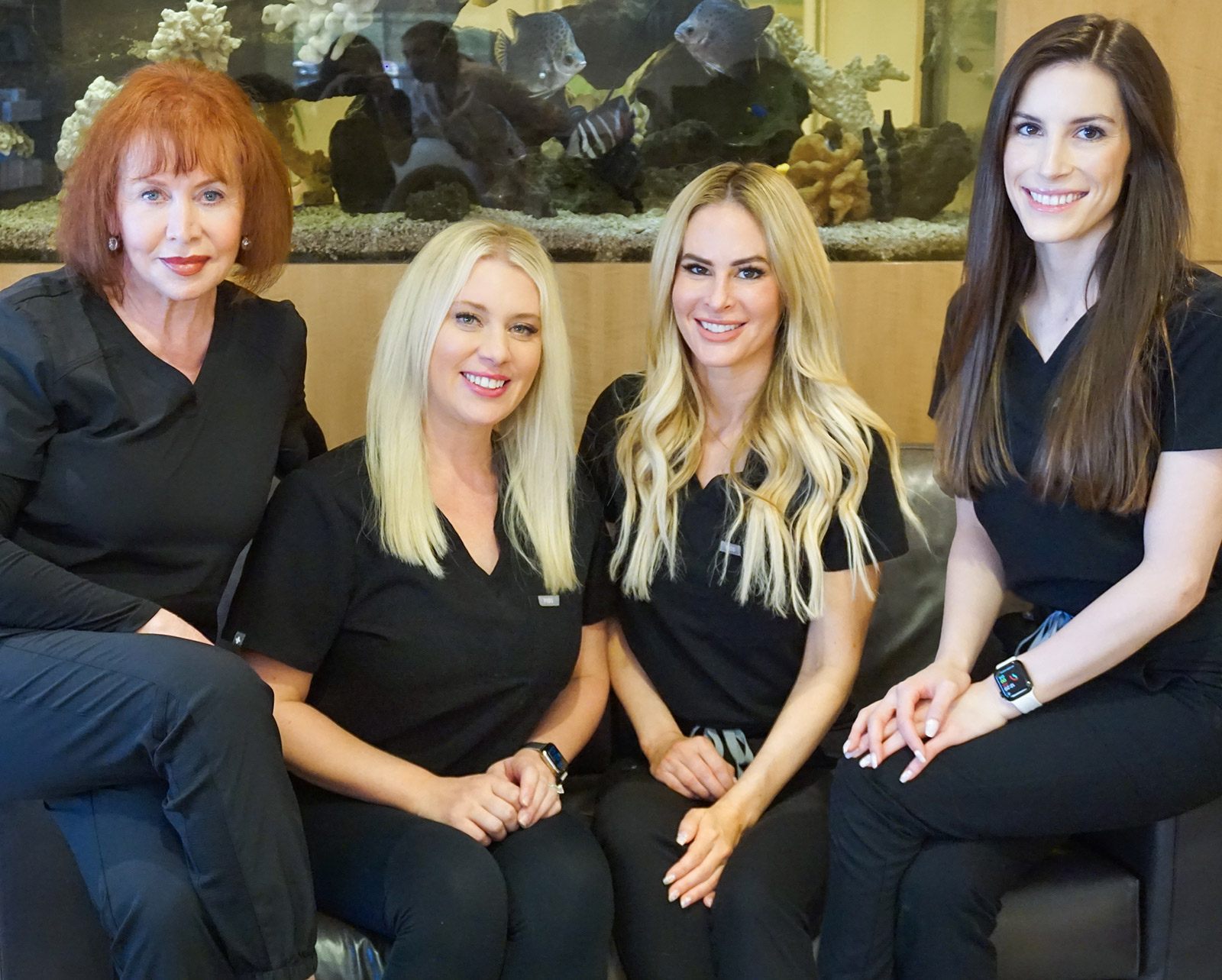 You can count on our team of exceptional aesthetic specialists to recommend treatments and products suited to your unique needs and concerns, delivered with an unmatched level of quality, service, and care.
Our Office Experts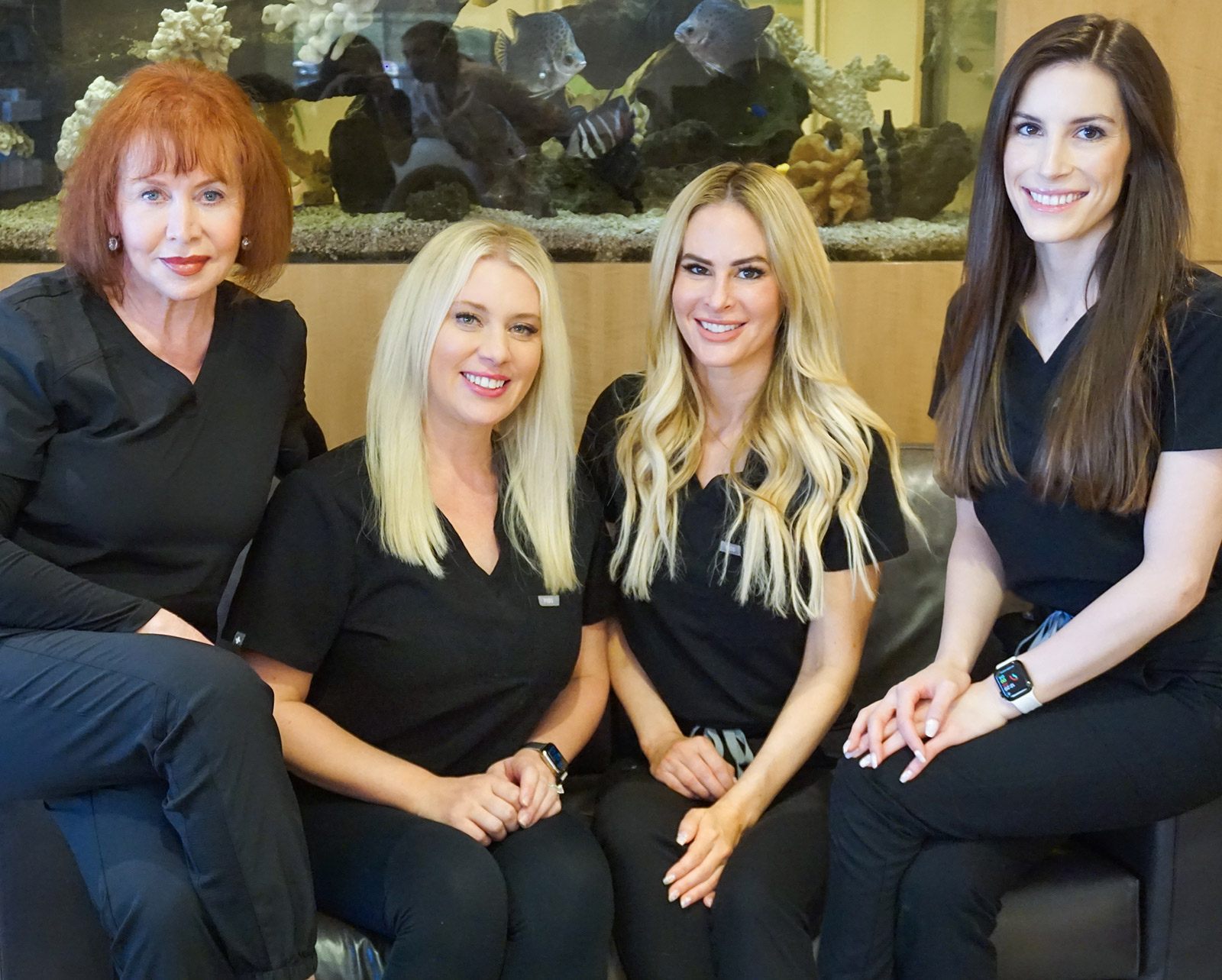 Our Office Experts
Before & Afters on Instagram
For before-and-after photos and to learn more about Meagan's work, check out her Instagram page, @the_age_eraser. For before-and-after photos and to learn more about MK's work, check out her Instagram page, @mkmaloneyrn.

Sofwave Technology
Sofwave has been cleared by the FDA since 2019 for use to treat fine lines, wrinkles, and skin laxity on the face and neck. Sofwave is different from other nonsurgical skin tightening procedures, providing an efficient and safe way to achieve your aesthetic goals:
Uses multiple beams of ultrasound energy to address a large area with each pulse.
Treatments are quick and effective, lasting 30 – 45 minutes.
Skin is cooled using Sofcool™ to avoid heating the outer layers and keeping you comfortable during your treatment.
Safe for use on all skin types and colors with zero side effects.
Ultrasound energy does not harm skin's outer tissue, requiring no recovery or down time. You can return to your daily routine right away and make-up can be applied immediately post treatment.
Results are gradual and appear over time, with optimal results generally appearing within 70-80 days after treatment as your collagen is remodeled.
The ultrasound energy of Sofwave works to heat the underlying layers of the skin, triggering the body's natural healing process to build new collagen and elastin, which smooth wrinkles and lift and firm skin.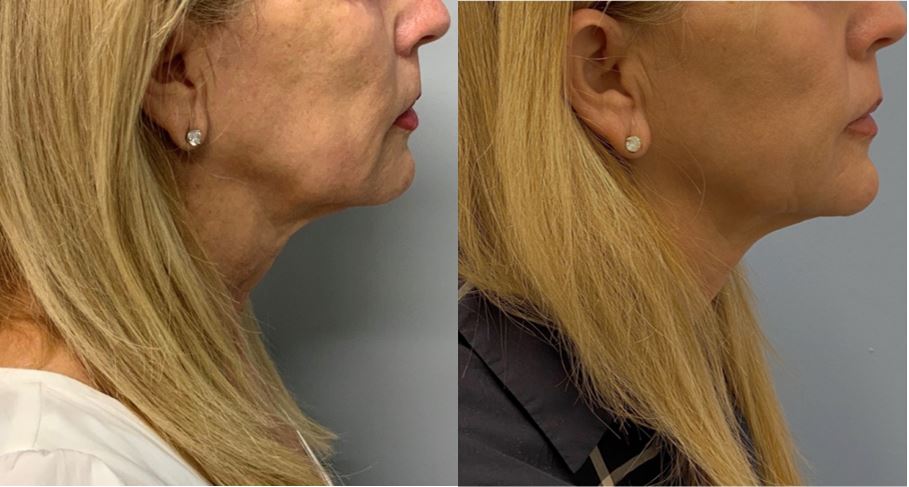 Sofwave's unique, SUPERB ultrasound technology bypasses the outer layer of skin and directly penetrates to the mid-dermis, heating this layer of the skin to promote healing and collagen growth. This is why Sofwave can be used on all skin types and colors and why there is no downtime. Using Sofcool™ technology, we can monitor your skin's temperature and adjust the cooling to keep the outer layer of skin from overheating and burning during treatment, keeping you comfortable throughout the treatment session.
If you're ready to learn more, please request a consultation online or call us at (480) 423-1973 to book your Sofwave appointment.
Common Questions
How Is Sofwave Different from Other Skin Tightening Procedures?
Sofwave uses ultrasound energy to penetrate the skin without damaging the outer layers of the skin, which results in less downtime and fewer side effects. Using controlled energy delivery to target trouble spots, Sofwave works effectively and efficiently to tighten and firm skin.
How Much Discomfort Will I Feel During a Sofwave Treatment?
Before treatment, we will apply a topical anesthetic to your skin to help numb you. We also have additional comfort tools we use during your procedure to help keep you comfortable during the treatment. There is no recovery time required after a Sofwave treatment, and you can return to your daily routine immediately.
How Many Treatments Do I Need?
This depends on the age and skin quality of the patient.  Some patients will do well with just 1 treatment, while others will require an additional treatment after about an 8-week interval.
How Soon Will I See Results?
You can expect to see some immediate lifting and tightening results as the skin is heated during treatment, but it will take 2-3 months for full results to appear as new collagen is produced.
For more information, please visit Sofwave FAQ.
Take the Next Step
Our team wants to help you look your very best. Request your Sofwave consultation or call us at (480) 423-1973 to book your appointment.
Order Your Colorescience, Skin Better, ZO, and Alastin Products Through Our Physician Portals
If you are an existing patient of Scottsdale Center for Plastic Surgery, you can order your Colorescience, Skin Better, ZO Skin Health, and Alastin skincare products via our Physician Portals!
Back to Top