Check out our August specials!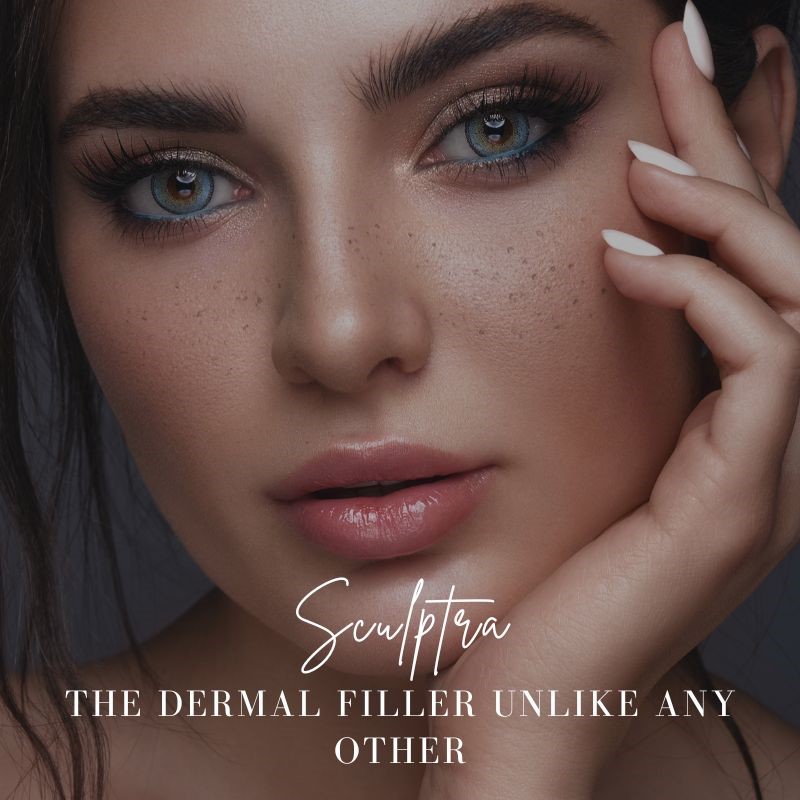 Sculptra is an injectable collagen stimulator that works deep within the dermis to restore your skin's inner structure and build volume. It works subtly and gradually over time while the collagen stimulation occurs.
✨Restores loss of facial volume in areas like the temples, cheeks, deep lines, and creases
✨Treats acne scarring
✨Treats cellulite
✨Adds volume to the buttocks and hip dips
Ask our aesthetic nurse specialists if Sculptra is right for you!
Request a consultation or call (480) 423-1973 to schedule your Sculptra appointment!
Why is Sculptra different than other fillers?
Sculptra works deep within the skin to help stimulate the natural production of lost collagen and boost previously lost volume.
The primary ingredient of Sculptra derives from lactic acid, which is a substance that can already be found throughout the body.
How long does it last?
Although Sculptra can take up to 3 months to see a significant difference, the results of Sculptra can last for 2 years or more!
How many treatments are needed?
Sculptra requires a series of treatment sessions, spaced 8-12 weeks apart.
Request a consultation or call (480) 423-1973 to book your Sculptra appointment!
___________________________________
Fun facts about Botox, Dysport and Xeomin:
✨Can be used to fix gummy smiles, relaxing masseter muscles, platysmal bands on the neck, and so much more!
✨Dysport can start to take effect in 2-3 days, whereas Botox typically can take 5-7 days.
✨Full results can take up to 2 weeks!
Not sure which is best for you? Let our skilled aesthetic nurse experts make individualized treatments plans for you!
*Minimum of 25 units must be purchased. Discount only valid for appointments on August 23 and 24, 2022.
___________________________________
Follow Meg: @the_age_eraser
Follow Jackie: @nursejackierae
Follow MK: @mkmaloneyrn
For a complete list of non-surgical procedures and products click here.
___________________________________
___________________________________
Follow Dr. Sigalove: @stevensigalovemd    Like Dr. Sigalove: DrStevenSigalove