Will You Be Our Valentine?
Check out this month's specials … they have never been sweeter!
Kiss + Makeup
20% OFF Lip Filler Treatments*
+ Receive a FREE Mizzi Cosmetics 'Sweet Cherry Kisses' lip balm!**

VALID NOW – THROUGH February 26, 2021
See lip filler results from our Certified Aesthetic Nurse Specialists HERE!
**The first 20 patients to schedule their lip filler treatment will receive a FREE Mizzi Cosmetics 'Sweet Cherry Kisses' Lip Balm!!
*No pre-purchases allowed. Treatment must be scheduled and redeemed in the month of February with any of our aesthetic nurse specialists.
Fall In Love With Your Skin!
Laser Day is back!
February 16 & 17
$100 OFF Clear + Brilliant Treatments*
Reg. $300
$400 OFF TetraCO2 Treatments*
Reg. $900
* New Clear + Brilliant & Tetra CO2 patients must schedule a consultation prior to Laser Day to determine candidacy for treatment.
*All patients must be able to pick up a numbing kit prior to treatment + arrive with numbing cream already applied.
*$150 non-refundable deposit is required to secure appointment. Deposit will be applied towards treatment.
What Is Tetra CO2?
Tetra CO2, aka CoolPeel, allows us to deliver the traditional benefits of CO2 skin resurfacing through an easy + virtually painless treatment with minimal downtime!
One of the most effective ways to improve skin quality, texture, + tone.
Treats fine lines, wrinkles, age/sun spots, acne scars, blemishes, + skin laxity
Leaves patients with tight, even, glowing skin!
What Is Clear + Brilliant?
Clear + Brilliant uses fractional laser technology to address + prevent signs of early aging.
Benefits of the Clear + Brilliant Treatment include:
Improvement in appearance of fine lines
Reduction in the appearance of pores
Improvement to skin tone and texture
Improvement in skin's overall appearance
Let's Get Intimate!
$150 off vFIT PLUS Devices
Reg. $500
VALID NOW – FEBRUARY 26, 2021
What is the vFIT PLUS?
The vFIT PLUS is a safe, non-invasive, at-home feminine wellness device that uses LED red light therapy, gentle heat, and sonic technology. Benefits of the vFIT PLUS include:
Promotes hydration
Improves sensation and pleasure
Improves sexual function
Increases confidence
Treatments can easily be done in the privacy of your home. Each treatment takes about 10 minutes and can be done several times a week – all for a fraction of the cost of a surgical correction!
Follow Meg: @the_age_eraser
Follow Jackie: @nursejackierae
Follow MK: @mkmaloneyrn
For an additional $25 off follow our Nurse Injectors Meg, Jackie and MK on Instagram!
For a complete list of non-surgical procedures and products click here. 
Dr. Sigalove's Special Offer
Silicone Breast Augmentation $7,999*
+ 12-month interest free financing available
View Dr. Sigalove's Breast Augmentation Photo Gallery HERE
VALID NOW – MARCH 31, 2021
*May not be combined with any other offer. Valid for patients that put down a $1,000 non-refundable deposit. Surgery must be booked by March 31, 2021.
These prices include the physician's fee, silicone implants, surgical center fee, MD anesthesia fee, and post-surgery visits for six weeks. Prescriptions and other medical requirements, labs, or diagnostic imaging fees are not included.
DISCLAIMER: All patients are evaluated by Dr. Sigalove with a thorough history and physical examination prior to any services being performed. Not all patients are good candidates for these types of procedures. When a patient is found not to be a good candidate, no treatment is offered or rendered. Results of individual treatments may vary.
Follow Dr. Sigalove: @stevensigalovemd    Like Dr. Sigalove: DrStevenSigalove
3 Must-Have Products for EVERYONE!
While your skincare regimen should be customized to fit your specific skin type + conditions, there are a few products that are suitable for almost all skin types!
Daily Cleanser
A cleanser should be used AM + PM to cleanse the skin + remove makeup. Our favorites are the SkinBetter Cleansing Gel + ZO Skin Health Gentle Cleanser.
Vitamin C Serum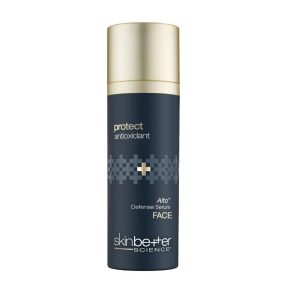 A vitamin C / antioxidant serum protects the skin against free radical damage. Consider it the multi-vitamin for your skin. We love the award-winning, SkinBetter Alto Defense Serum. It combines Vitamin C and E + 17 additional antioxidants!
SPF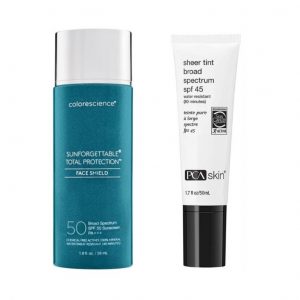 Any anti-aging skincare routine should include a DAILY application of SPF. Sunscreen is your #1 anti-wrinkle, anti-dark spots, anti-sagging product! Our faves? Try ColoreScience's Sunforgettable Total Protection Face Shield or PCA's Sheer Tint Broad Spectrum SPF 45!
Order SkinBetter + ZO Skin Health Products through our physician portal. (Scroll to bottom of page)
Want a customized skincare regimen tailored to your specific skin type, condition, and goals? Call (480) 423-1973 now to schedule a complimentary consultation with Marie, our amazing licensed aesthetician!
To Our Skincare Patients:
Please be aware that at the start of the New Year, we increased the pricing on facials, IPL photofacials, and a few skincare products. All of our skincare products are priced at suggested retail pricing so our product prices have been adjusted accordingly. Please contact us at (480) 423-1973 or via e-mail with any questions you may have in regards to this.
Follow Marie: @marieskincare
For a complete list of non-surgical procedures and products click here.