It's All About Men This Month!
Father's Day is June 20th! Check out our gift guide containing our most popular treatments + products for men.
BROTOX: Soften Your Lines, Not Your Edge!
Valid June 1 – 30, 2021
*Minimum of 20 units
What Is BROTOX?
Men age too! Brotox is just a Botox or Dysport treatment for men. Brotox has become very popular with our male patients to safely and effectively treat fine lines and wrinkles on the forehead, in-between the brows, and crow's feet.
Brotox is a quick 15 minute treatment – it takes less time than a trip to the barber! Our amazing aesthetic nurse specialists deliver natural results that typically last 3 – 4 months.
Follow Meg: @the_age_eraser
Follow Jackie: @nursejackierae
Follow MK: @mkmaloneyrn
For an additional $25 off follow our Nurse Injectors Meg, Jackie and MK on Instagram!
For a complete list of non-surgical procedures and products click here. 
___________________________________
The Facial Treatment Every Man Needs
SkinBetter Solo Hydrating Defense MEN: A clinically proven, once-daily skincare treatment designed to provide male skin with a new level of antioxidant protection against environmental stressors + supports healthier-looking skin.
Order SkinBetter Products Here
Check out SkinBetter's clinical trial results for SkinBetter Solo Hydrating Defense!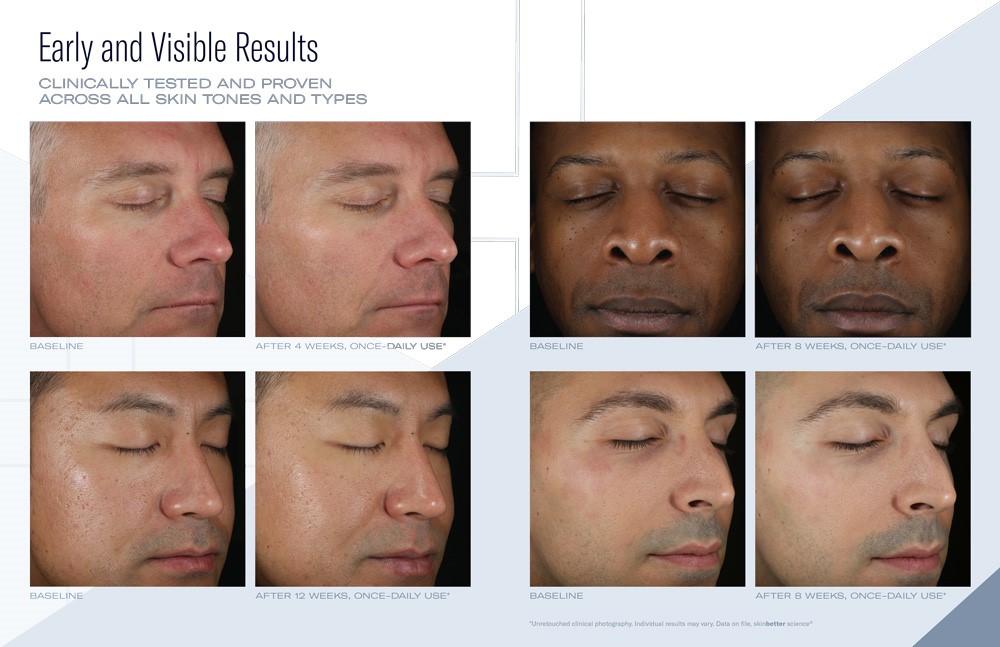 Order SkinBetter Products Here
___________________________________
Hair Wellness from Within
Nutrafol Men: A medical-grade supplement that improves hair growth, thickness, and scalp coverage by targeting root causes of thinning like hormones, stress, and poor nutrition.
"After the first six months, I started to notice my hair getting thicker…Nutrafol addresses the root causes of your hair issues while also helping to balance your sleep and stress with natural ingredients."

Pre-Purchase for Curbside Pick-Up
Follow Marie, @marieskincare, to learn more about this product.
For a complete list of non-surgical procedures and products click here. 
___________________________________
Gynecomastia Surgery: A Life-Changing Procedure
Gynecomastia surgery (a.k.a. male breast reduction) is a widely popular procedure performed by our board-certified plastic surgeons to remove excess breast tissue growth. This procedure typically includes liposuction and removal of glandular tissue to flatten the chest. This can be a life altering procedure for men who are ashamed of their physique or have endured ridicule due to it.
Follow Dr. Sigalove: @stevensigalovemd    Like Dr. Sigalove: DrStevenSigalove