Scottsdale Center for Plastic Surgery
5410 North Scottsdale Road A-500
Paradise Valley, AZ 85253
Phone: (480) 423-1973
Monday-Friday: 8:30 a.m.–5:00 p.m.

Our Staff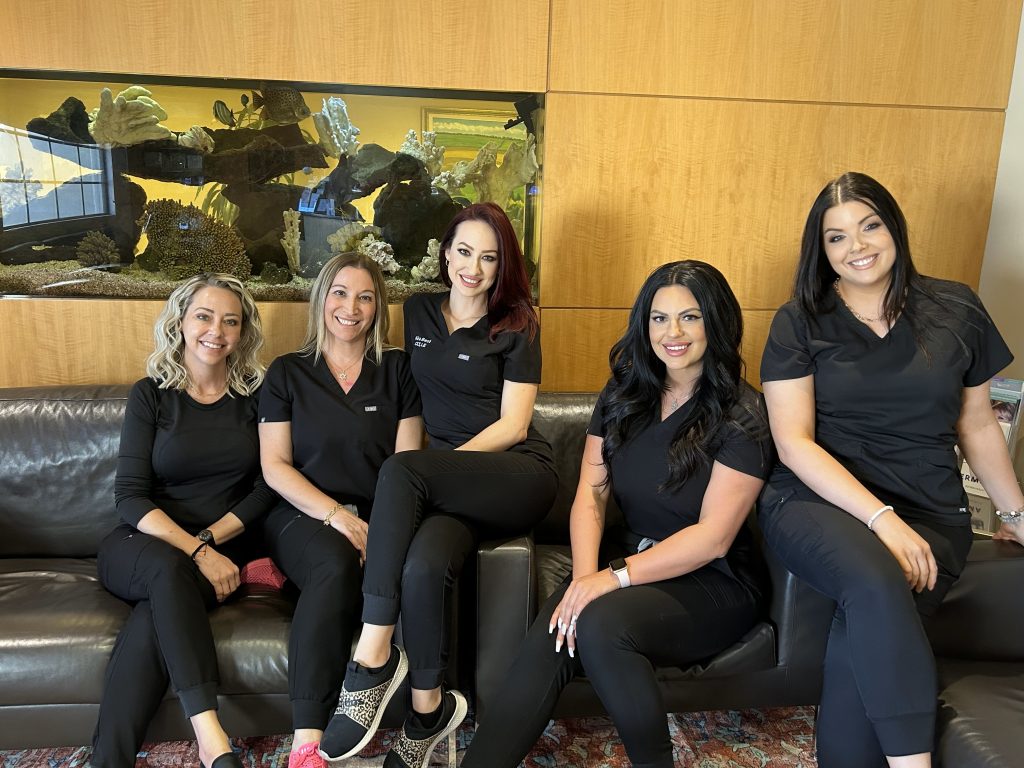 Phoenix and Scottsdale plastic surgery patients choose our practice for more than our innovative cosmetic surgery options, med spa treatments, and technical expertise. They also appreciate the friendly attitudes and helpful nature of the highly trained staff that Dr. Cohen has carefully assembled. Our staff members are here to support you through every step of your journey and to provide you with the insight and understanding you need to feel comfortable.
Receive a cosmetic consultation with one of our plastic surgeons and meet the staff of the Scottsdale Center for Plastic Surgery. We are conveniently located for women and men living in Tempe, Paradise Valley and other areas of Greater Phoenix.
Amy Rosales – Practice Manager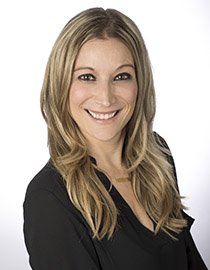 Amy Rosales joined Scottsdale Center for Plastic Surgery in 2015 after working for years in the corporate world, where she was a leader in sales and marketing. Hoping to apply her people skills and customer service experience to the medical industry, she quickly became an expert in making sure our aesthetic surgery patients had consistently excellent care and follow-up. When Bri Latourette (our longtime office manager) retired, Amy stepped easily into her role, continuing Bri's focus on always putting patients first. Amy's previous business experience has also been invaluable to the evolution of the practice as we have added many new noninvasive and minimally invasive services. These include various injectable and skincare treatments. Amy's unwavering attention to patient service and office efficiency has allowed for a smooth transition. Our patients truly enjoy the time they spend with her and know that they are in the best hands.
Kira Best, Aesthetician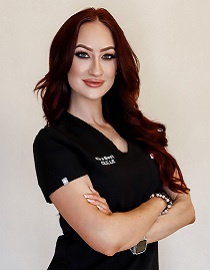 Kira is a highly skilled licensed aesthetician and laser technician with over 12 years of experience in these areas respectively. With the knowledge derived from years of performing everything from medical-grade facials to CO2 fractional laser treatments, Kira is able to educate her patients about their skin concerns and what customized treatment combinations are ideal for their specific needs.
One of Kira's biggest passions as a skincare professional is being able to deliver excellent results in order to boost her patients' happiness and self-confidence!
Kira is known for being patient and honest, and she always strives to ensure that her patients fully understand the treatment that is being recommended. With her passion for education and staying on the cutting-edge of treatment options, Kira continues to expand her practice with a wide range of new medical-grade product lines and the latest technological skincare devices!
Jennifer Finley, Aesthetician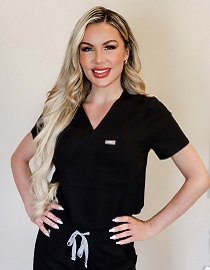 Jennifer is a licensed aesthetician and cosmetic laser technician who is extremely passionate about her work and making sure patients get the highest quality and safest results. Although Jennifer was formally licensed in aesthetics in 2017, her knowledge and expertise in the beauty industry began much earlier while working in the modeling industry for over a decade.
As a professional model, Jennifer invested much of her time in researching and maintaining her skin with the latest anti-aging treatments and clinically backed skincare products. This personal experience lead her to enter the aesthetics industry as an aesthetician, and inspired a career where she could help others achieve healthy, glowing skin.
Jennifer is truly appreciated by her patients for her listening skills and attention to detail, which allow her to create customized plans that make each patient feel comfortable, safe and cared for. Her services are backed by research, education, and are tailored to your skin's unique needs. Jennifer believes that, as the largest organ of our body, our skin health is extremely important and can positively impact our mental, physical, and emotional well-being. Jennifer always strives to be the most professional, educated, and passionate aesthetician possible, which is exactly what her patients deserve.
Cassy Durgin – Patient Coordinator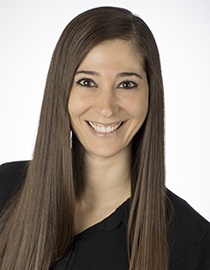 Cassy has been with our practice since 2008. After spending years in the customer service industry, she made the transition to working in aesthetics, where she truly excels! Cassy is our patient coordinator (among many other things) and can answer almost any question that comes her way regarding the logistics of surgery. As many of you already know, Cassy routinely goes above and beyond when it comes to helping patients. Common patient feedback regarding Cassy highlights how helpful, accommodating and kind-hearted she is. We couldn't agree more.
Sanda Milovic – Patient Coordinator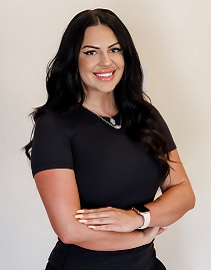 Sanda joined the Scottsdale Center for Plastic Surgery after many years of customer service experience in the arenas of real estate and sales. With a passion for the plastic surgery and aesthetics industry, she quickly became an indispensable member of the team!  Sanda's interpersonal skills are her greatest strength, and she loves working with patients to provide the best possible care and preparation for their procedures. As a former collegiate athlete, Sanda thrives when she works in a close-knit team environment, and we are so happy that she found her long term home at our practice!
Marcella Stevens – Director of Nursing
Marcella has been working alongside Dr. Cohen for many years, but took over as the Director of Nursing in June of 2013. She will most likely be the first person you see when you check in the morning of your surgery, her upbeat personality is sure to put a smile on your face. She also helps patients in the recovery room and will make sure you are feeling comfortable before you leave the office. When she is not busy assisting patients, Marcella is overseeing the meticulous task of maintaining our OR accreditation. Marcella will go out of her way to make sure your surgical experience is safe and enjoyable.
Back to Top