Scottsdale Center for Plastic Surgery
5410 North Scottsdale Road A-500
Paradise Valley, AZ 85253
Phone: (480) 423-1973
Monday-Friday: 8:30 a.m.–5:00 p.m.

Our Staff
Phoenix and Scottsdale plastic surgery patients choose our practice for more than our innovative cosmetic surgery options, med spa treatments, and technical expertise. They also appreciate the friendly attitudes and helpful nature of the highly trained staff that Dr. Cohen has carefully assembled. Our staff members are here to support you through every step of your journey and to provide you with the insight and understanding you need to feel comfortable.
Receive a cosmetic consultation with one of our plastic surgeons and meet the staff of the Scottsdale Center for Plastic Surgery. We are conveniently located for women and men living in Tempe, Paradise Valley and other areas of Greater Phoenix.
Amy Rosales – Practice Manager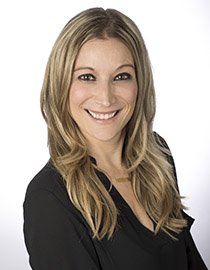 Amy Rosales joined Scottsdale Center for Plastic Surgery in 2015 after working for years in the corporate world, where she was a leader in sales and marketing. Hoping to apply her people skills and customer service experience to the medical industry, she quickly became an expert in making sure our aesthetic surgery patients had consistently excellent care and follow-up. When Bri Latourette (our longtime office manager) retired, Amy stepped easily into her role, continuing Bri's focus on always putting patients first. Amy's previous business experience has also been invaluable to the evolution of the practice as we have added many new noninvasive and minimally invasive services. These include various injectable and skincare treatments. Amy's unwavering attention to patient service and office efficiency has allowed for a smooth transition. Our patients truly enjoy the time they spend with her and know that they are in the best hands.
Meagan Errichiello – RN, BSN, CANS Certified Nurse Aesthetic Specialist

We're proud to welcome aesthetic nurse specialist Meagan Errichiello, RN, BSN, CANS, to our office. Her experience in plastic surgery began in Chicago, where she worked for several prominent plastic surgeons on the city's Magnificent Mile. After moving to Scottsdale, she continued her passion–working in plastic surgery and aesthetics. Meagan is known for delivering beautiful, natural-looking results by using the latest techniques and technologies. She is constantly expanding her knowledge in the industry and has trained with some of the top aesthetic experts both nationally and internationally. She's a member of the International Society of Plastic and Aesthetic Nurses.
Sara D. Kranke – DNP, AGACNP-C, APRN
Direct from Beverly Hills to Scottsdale! We are excited to welcome Sara Kranke, DNP, AGACNP-C, APRN to our team of expert injectors. She started working in medical aesthetics in 2013 and has a passion for helping patients look and feel their best. She continues to hone her aesthetic skills and brings her years of knowledge and expertise in aesthetics to every patient she treats.
Sara completed her Doctorate in Nursing at UCLA in 2021 and received her Master of Science and Nurse Practitioner certificate from UCLA in 2016.  She is a certified Nurse Practitioner and is licensed to work in Arizona and California.  She became a nurse in 2009 where she started in the emergency room then quickly worked her way up to leadership and teaching roles. She made the switch to aesthetic medicine in 2013 where she found her true passion.
Sara has advanced training in performing injections using dermal fillers and BOTOX® Cosmetic, performing nonsurgical skin tightening procedures using PDO threads, and is experienced with a variety of laser skin treatments. She is a national medical aesthetic speaker and is part of the clinical practice committee for the International Society of Plastic and Aesthetic Nurses.  She often advises on and manages complicated aesthetic cases and believes that evidence-based treatments and the use of solid protocols are vital in helping to protect the safety of her patients and the clinic while achieving excellent outcomes for her patients.
Cassy Durgin – Patient Coordinator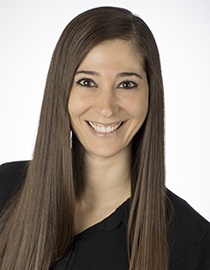 Cassy has been with our practice since 2008. After spending years in the customer service industry, she made the transition to working in aesthetics, where she truly excels! Cassy is our patient coordinator (among many other things) and can answer almost any question that comes her way regarding the logistics of surgery. As many of you already know, Cassy routinely goes above and beyond when it comes to helping patients. Common patient feedback regarding Cassy highlights how helpful, accommodating and kind-hearted she is. We couldn't agree more.
Marie Rosepink – Licensed Aesthetician / Certified Laser Technician

Marie is a licensed aesthetician and certified laser technician. She has been with Dr. Cohen for more than 7 years and has more than 15 years of experience performing skin and laser procedures. Marie specializes in corrective and anti-aging treatments for sun damage, fine lines, and acne. Our patients benefit from her knowledge, warmth, and compassion as well as the personal attention she provides. Marie is a trusted member of our team and regularly takes care of our staff and many of Dr. Cohen's family members.
For before-and-after photos and to learn more about Marie's work, check out her Instagram page, @MarieSkinCare, and her blog, marieskincare/blog.
Marcella Stevens – Director of Nursing

Marcella has been working alongside Dr. Cohen for many years, but took over as the Director of Nursing in June of 2013. She will most likely be the first person you see when you check in the morning of your surgery, her upbeat personality is sure to put a smile on your face. She also helps patients in the recovery room and will make sure you are feeling comfortable before you leave the office. When she is not busy assisting patients, Marcella is overseeing the meticulous task of maintaining our OR accreditation. Marcella will go out of her way to make sure your surgical experience is safe and enjoyable.
MK Maloney – RN, CANS Certified Aesthetic Nurse Specialist

MK Maloney, RN, CANS, CMR, is a nationally and internationally recognized Certified Aesthetic Nurse Specialist and is a member of the American Society of Plastic Surgery Nurses. MK has been in the aesthetic industry since 1995, working alongside "celebrity" plastic surgeons and dermatologists who pioneered the use of injectable treatments, such as Restylane®, JUVÉDERM®, BOTOX®, and Dysport®. She has worked for aesthetic companies in the past as a consultant, educator, lecturer and trainer. MK was one of only 100 nurses in the United States to pass the Plastic Surgical Nursing Certification Board exam in 2013, the year of its inception. MK has experience with almost every FDA-approved facial injectable product, which means she knows well the products that will be safest and work best for each individual's concerns.
Back to Top