Scottsdale Center for Plastic Surgery
5410 North Scottsdale Road A-500
Paradise Valley, AZ 85253
Phone: (480) 423-1973
Monday-Friday: 8:30 a.m.–5:00 p.m.

Body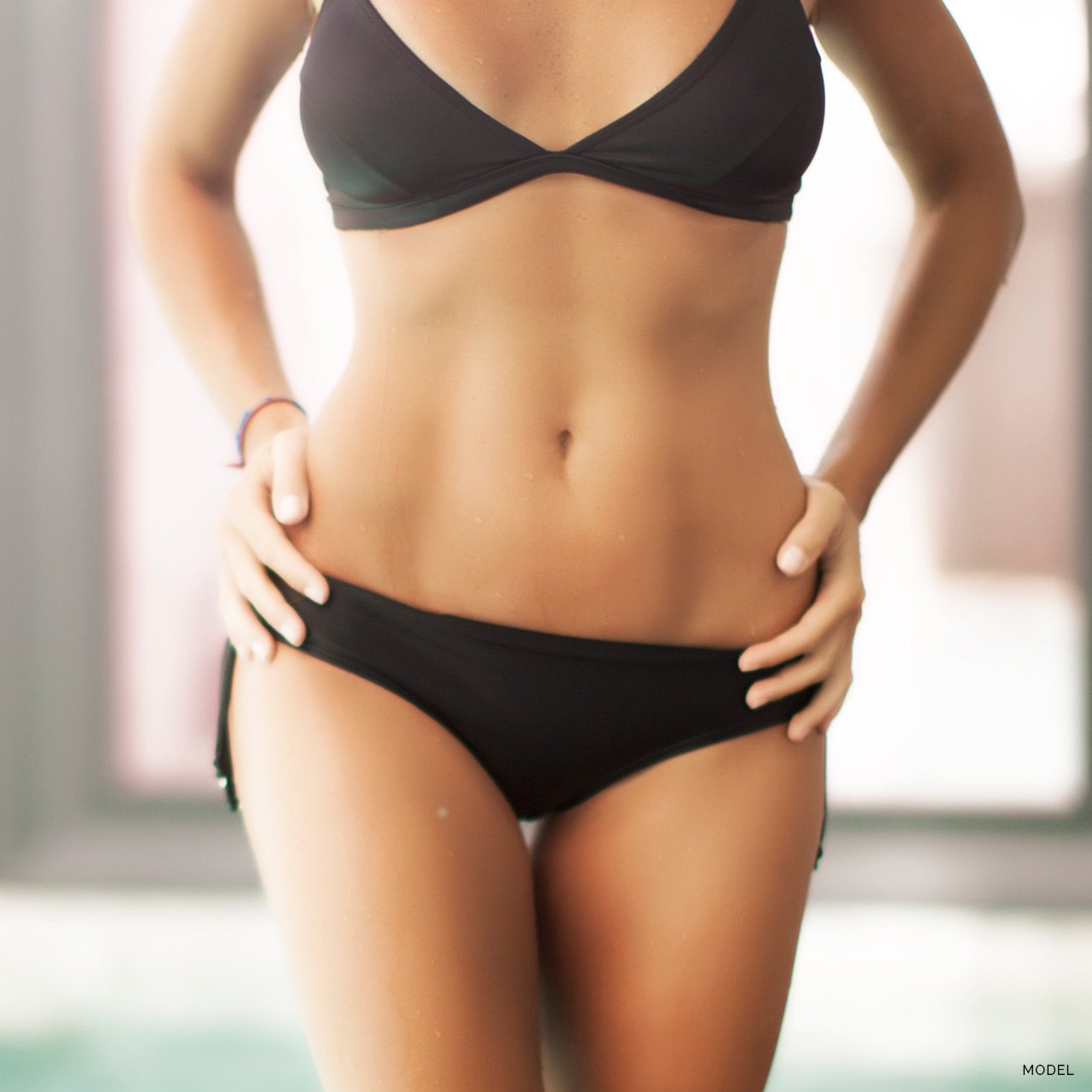 A variety of plastic surgery procedures that improve the overall shape and proportions of the abdomen, hips, buttocks, thighs, legs and arms are called body contouring. At our Phoenix-Scottsdale area plastic surgery facility, a careful preoperative evaluation is very important to achieve the best possible results. Issues with body appearance can be due to excess fat, poor elasticity of the tissues, and/or excess skin. Each of these problems needs to be addressed in a different way.
An excellent way to shape the contours of the body by removing excess fat, many women and men choose liposuction. In Scottsdale, we use power-assisted liposuction, which is an innovative device that rapidly oscillates (vibrates back and forth) the metal suction tube (cannula), allowing it to pass through tissues with less trauma. Using this technique, we are able to reduce bleeding, bruising, and postoperative discomfort. For liposuction to be effective, the skin overlying the fat must be fairly elastic, so it can shrink down to accommodate the reduced volume of fat after surgery.
Also known as abdominoplasty, tummy tuck patients are able to achieve surgical tightening of the abdominal skin and even tighten the abdominal wall as well. Tummy tucks are the only way to properly correct loose, saggy abdominal skin, and stretched abdominal walls (frequently due to pregnancy or significant weight changes). The decision to perform a mini-abdominoplasty versus a full abdominplasty with internal tightening depends on the anatomy and surgical goals of each patient.
Thigh lift surgery is a procedure that are designed to "hoist up" and tailor the skin and connective tissue of the upper legs including the inner and posterior thighs. Our surgeons use this surgery in patients who have a large amount of redundant skin and/or fat, and this surgery is often combined with liposuction. Frequently, patients who need this surgery have experienced a large weight loss and have excess skin left over. The degree of skin removal and tailoring is individualized to the needs of each patient. Our surgeons' preferred approach is to hide the final scar in the groin crease and buttock crease to make it as unnoticeable a scar as possible.
Women who are unhappy with their vaginal anatomy with regards to physical comfort and appearance should consider labia reduction. Most women are unaware that surgery can be performed to significantly improve symptoms in this anatomical area. We can reduce excess tissue with a relatively straightforward procedure called a labiaplasty, or labial reduction. This involves removing a wedge of excess tissue from the central labia to avoid a long scar and maintain a natural appearance and contour of the labia.
A Mommy Makeover is a nickname for a combination of procedures that corrects some of the problems caused to a woman's body due to child birth, or weight changes. The common areas that are corrected with a Mommy Makeover are the breasts, the abdominal wall and any excess fat that has accumulated around the love-handle area. Depending on the patient, a breast augmentation, lift and/or reduction can be done to the breasts, while a tummy tuck and liposuction can be done to improve the look of the patient's torso. Often liposuction of the inner and outer thighs along with other areas may be part of this surgery.
Arm lift surgery (brachioplasty) is performed to tighten and smooth the appearance of the upper arms. In very mild cases, liposuction works well to improve the appearance of a heavy arm. In more severe cases, where there is loose skin, the excess tissue must be removed surgically in order to properly contour the shape of the arm. The amount of skin removed is based on the appearance of each patient. We often combine arm contouring surgery with breast lifts and abdominoplasty surgery.
Take the Next Step
Receive a cosmetic consultation, or call (480) 423-1973 to schedule a consultation with Dr. Robert Cohen or Dr. Steven Sigalove. They will be happy to answer any questions you may have about body contouring. Board-certified plastic surgeons Dr. Cohen and Dr. Sigalove welcome patients from all over Arizona, as well as other states and countries. Our facility is conveniently located in the region of Scottsdale, Phoenix and Paradise Valley.
Back to Top