Scottsdale Center for Plastic Surgery
5410 North Scottsdale Road A-500
Paradise Valley, AZ 85253
Phone: (480) 423-1973
Monday-Friday: 8:30 a.m.–5:00 p.m.

Tuberous Breast Surgery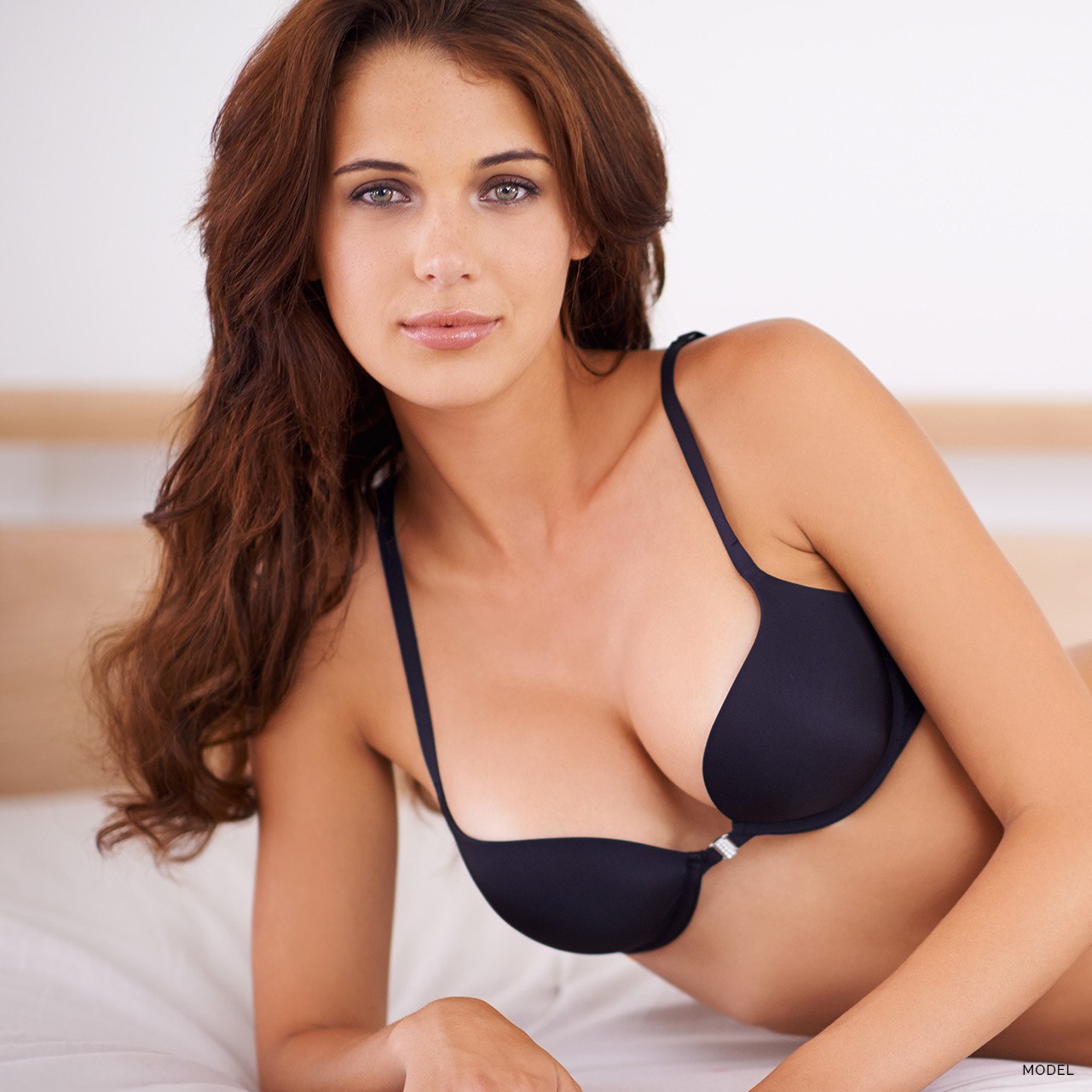 Tuberous breasts, also called tubular breasts, develop from a condition that distorts the shape of the breasts and areolas during puberty. This condition ranges in severity from mild to significant and may affect one or both breasts. The breasts may be wide set, elongated, and "pointy" with high breast folds and enlarged, "puffy" areolas. Women often report significant embarrassment and body image issues from tuberous breast deformity, but the condition can be corrected by a plastic surgeon who is trained and experienced in these complex corrective procedures. Our surgeons have helped many women feel more beautiful and confident through tuberous or tubular breast surgery at our Paradise Valley practice, just outside of Scottsdale, Arizona.
To find out how corrective breast surgery can enhance your self-image, request a cosmetic consultation with Dr. Robert Cohen or Dr. Steven Sigalove using our online form or by calling (480) 423-1973. Our facility is conveniently located near Tempe, Scottsdale, and other Greater Phoenix communities.
With tuberous breasts, the breast is unable to fill out properly because it is constrained by the skin and the inframammary fold. Instead of turning into a round breast with normal cleavage, the breasts end up having a narrow, tube-like shape. The breasts tend to start high on the chest and can be very widely spaced. Finally, the developing breast tissue is often forced through the tight, tube-shaped skin into the looser skin of the nipple and areola, causing very oversized, puffy-appearing areolas. The degree of tuberous breast can be the same on both sides, however there is often significant breast asymmetry (difference from one side to the other) as well.
How Are Tuberous Breasts Corrected?
Many people think that tuberous breasts can be corrected with a breast augmentation procedure. However, proper correction of tuberous breasts is one of the most difficult challenges in breast surgery and requires a significant amount of prior experience. We frequently see women with varying degrees of this disorder, from very mild to severe. The surgery to correct this problem may be done in a single stage or multiple stages, depending on the severity of the condition.
Like all of our surgical procedures, every tuberous breast case we see at our Phoenix area practice calls for a unique approach. That said, each procedure shares a few common goals:
Lowering the inframammary fold to a normal position
Expanding the lower breast skin and tissue
Reducing the areola to a normal diameter
Creating a round, natural breast shape with appropriate cleavage
Balancing the size and shape of uneven breasts and areolas
Our surgeons are frequently able to do this in one procedure by inserting breast implants, lowering the breast fold, internally scoring the breast tissue to allow it to expand, and performing a circumferential tightening and raising of the areola. If the skin is exceptionally tight, the correction may take more than one surgery, or require fat grafting or tissue expansion techniques.
Tuberous Breast Surgery FAQ
What is recovery like after tuberous breast surgery?
Recovery after corrective breast surgery varies with the severity of your condition. In general, expect to take about a week off from work or school. You may need more time if you have a physically demanding job. You may need to wear a surgical support bra for the first week and will need to refrain from strenuous exercise for approximately a month.
You will receive specific postoperative instructions when we meet for your final preoperative appointment. For general information, we encourage you to read our Post-Op FAQ.
All surgical procedures result in scars. Our surgeons strive to minimize and camouflage scars with each procedure they perform by placing incisions in the breast crease and along the edge of the areola. This leads to a naturally attractive breast shape with well-concealed scars.
I went to another surgeon for tuberous breast surgery and don't like my results. Can you help?
Correcting tuberous breasts is a technically challenging surgery, and revision surgery is even more challenging. Our plastic surgeons enjoy the challenge of complex procedures and are trained and experienced in correcting unsatisfactory results from a variety of surgeries, including breast augmentation and breast reduction. They approach every case with the goal of giving the patient the results she hoped for from her initial surgery or better.
Back to Top