Scottsdale Center for Plastic Surgery
5410 North Scottsdale Road A-500
Paradise Valley, AZ 85253
Phone: (480) 423-1973
Monday-Friday: 8:30 a.m.–5:00 p.m.

BOTOX® & DAXXIFY®
Facial expressions are an important part of nonverbal communication, and every person makes them continuously! But over the years, every time you smile, frown, squint, or raise your eyebrows, you contract a series of facial muscles. Over time, combined with a loss of skin elasticity, these muscle contractions form lines and deep creases that result in wrinkles. This may contribute to an aged or an unintended angry appearance. FDA-approved DAXXIFY and BOTOX are favorites in Scottsdale and Phoenix, Arizona as well as worldwide, because they correct dynamic wrinkles by relaxing the muscles that cause them.
This quick treatment has the advantage of also preventing wrinkles. By relaxing the facial muscles, it prevents creases and lines caused by repetitive expressions from forming. The result is a refreshed and happier appearance.
How Do They Work?
BOTOX and DAXXIFY are considered muscle relaxers or neuromodulators and are derived from botulinum. When injected into a specific area, these products block nerve signals that cause the muscles in the treated areas to contract. Relaxed muscles allow the facial skin to gradually smooth out, softening the wrinkles.
BOTOX® Cosmetic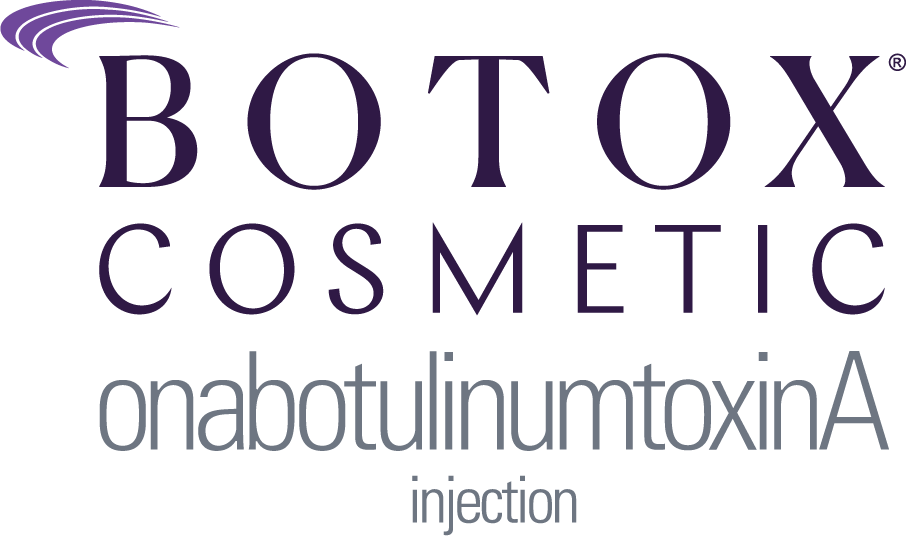 BOTOX has been trusted to treat various conditions for years. By blocking the signals to the muscles, BOTOX works to smooth wrinkles caused by the dynamic muscles in the face, including the forehead, around the eyes, between the brows, and in the neck.
A form of BOTOX is often used to treat disorders caused by muscle spasms, such as overactive bladder, migraine headaches, and a chronically twitching eyelid. It also treats excessive sweating known as hyperhidrosis.
DAXXIFY®
DAXXIFY is a new frown line treatment that has been FDA-approved to help smooth moderate to severe frown lines between the brows. It is the only long-lasting peptide-based frown line treatment available. DAXXIFY contains no human or animal byproducts, making it a vegan product that utilizes peptides to stabilize the botulinum toxin A, the protein that helps smooth frown lines.
Results from DAXXIFY last an average of 6 months and up to 9 months for some patients. You can help smooth your frown lines for a full year with as few as 2 treatments.
There are subtle differences in the consistencies of these products, which means that one may be better suited to your needs. Our experienced providers will help you determine which product may be best for you.
Your Improvements
BOTOX and DAXXIFY are ideal for several treatment areas:
Crow's feet at the outer corners of the eyes
Horizontal forehead creases
Vertical frown lines between the eyebrows
Gummy smile
"Smoker's lines"
Bunny lines
Downturned corners of the mouth
Prominent platysmal bands
Prominent masseter muscles
BOTOX and DAXXIFY injections at the outer corners of the eyebrows can also provide a subtle, nonsurgical brow lift. They can also enhance and maintain the results of facial rejuvenation procedures, such as facelift and eyelid surgery performed by Dr. Sigalove.
Modern Beauty
See Dr. Cohen on Modern Beauty, a series on the Style Network.

Watch Now
What to Expect
Our expert aesthetic injectors perform BOTOX and DAXXIFY treatments by making quick injections into precisely placed areas of the face with a tiny needle. Because of their extensive training and experience, patients usually feel little to no discomfort during these treatments and are ready to go about their days as normal after a treatment session. Depending on medications or nutritionals taken the days before injection, bruising is always a possibility that we try to minimize by pre-procedure icing of the area.
There is one caveat to that: We recommend postponing vigorous exercise until the day after treatment for optimal results. We also recommend discontinuation of supplements that can contribute to bruising unless prescribed."
The results of BOTOX and DAXXIFY treatments emerge over the course of about a week and generally last for 3 to 4 months. Our injectors' skills and extensive experience in the artful use of injectable products make our patients among the most satisfied in Scottsdale. Blending their product knowledge and keen eye for aesthetics, our providers create outcomes that are natural looking and noticeable without that look of being "overdone."
Common Questions
How much do BOTOX and DAXXIFY injections cost?
There is no way to quote a price for your neuromodulator injections because both of these products are priced by the unit or area as well as the size of muscle being injected and the number of areas injected. Price also depends on the product selected. You will need an in-person evaluation to determine how many units you'll require achieving the results you want. DAXXIFY and BOTOX treatments in Scottsdale can range from $150-$800. We will give you a personalized price quote at your consultation.
Should I choose BOTOX or fillers?
It depends on the symptoms you wish to treat. BOTOX and DAXXIFY are best for treating dynamic wrinkles, which are caused by repeated facial expressions. These commonly manifest as crow's feet and vertical lines between the brows. On the other hand, fillers are best at treating wrinkles that aren't generally related to movement, such as nasolabial folds. They can also be used to add volume to areas where it's decreased, such as the cheeks and lips.
Can I combine treatments?
Absolutely. We often recommend undergoing treatment with BOTOX or DAXXIFY and fillers at the same time, because combining treatments can result in a significantly improved appearance and comprehensive results across the entire face. Dr. Cohen trusts that his injectors will work with you to design a treatment plan that's built around your goals.
Take the Next Step
Let's start planning your BOTOX or DAXXIFY experience together. Request your consultation online or call us at (480) 423-1973 to set up your appointment.
Order Your Colorescience, Skin Better, ZO, and Alastin Products Through Our Physician Portals
If you are an existing patient of Scottsdale Center for Plastic Surgery, you can order your Colorescience, Skin Better, ZO Skin Health, and Alastin skincare products via our Physician Portals!
Back to Top