Scottsdale Center for Plastic Surgery
5410 North Scottsdale Road A-500
Paradise Valley, AZ 85253
Phone: (480) 423-1973
Monday-Friday: 8:30 a.m.–5:00 p.m.

Sciton® Laser Skin Treatments
We are excited to offer the Sciton Joule X Laser Platform, a diverse laser treatment system that includes the popular HALO®, BBL® HERO™, ClearV®, ClearSilk®, MicroLaserPeel® and ProFractional® laser skin treatments to help address a variety of skin concerns from uneven texture and pigmentation to acne to unsightly veins. Many of these treatments can be combined to further enhance treatment results as well. Sciton is the leader in the aesthetic laser market with clinical evidence-based technology and showcases this by delivering the highest quality results to patients that are safe and effective.
At Scottsdale Center for Plastic Surgery, we offer a variety of laser treatments to improve the appearance of your skin. Call (480) 423-1973 or request a consultation online to schedule your consultation with Kira and learn more about how laser treatments can improve how you look and feel!
HALO®
The HALO laser is the first hybrid fractional laser (HFL) that delivers both ablative and non-ablative laser light to the same treatment area. This means it can treat multiple skin concerns in a single treatment by targeting both the outer layers of the skin and the deeper layers of the skin to create a noticeable improvement in skin's tone and texture while also creating lasting collagen.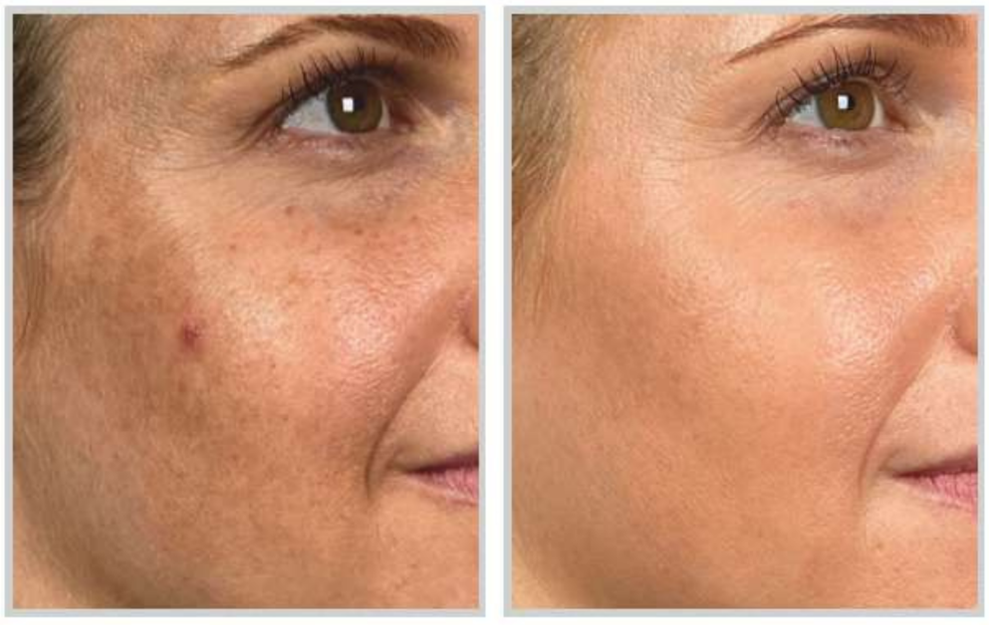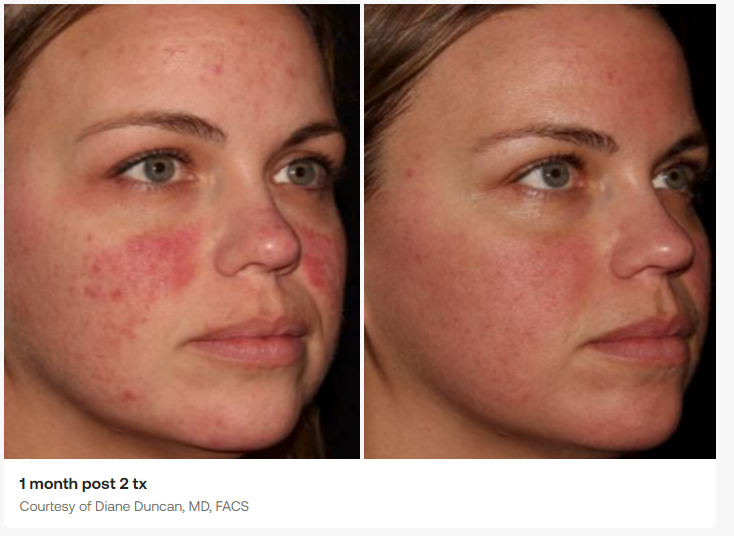 The HALO laser is used to treat:
Fine lines and wrinkles
Melasma and dark spots
Redness
Sun damage
Large pores
Rough texture
HALO can be used on the face, neck, chest, and hands to treat a variety of skin issues.
BBL HERO®
The BBL HERO laser is an upgraded BBL (Broadband Light) pulsed light technology that enables us to treat larger areas of the skin in one treatment, allowing us to shorten treatment times and improve results. BBL HERO (High Energy Rapid Output) can be used to treat the chest, back, arms, legs, and torso. It uses pulses of light energy to gently heat the skin's surface while also using CoolComfort™ technology to reduce discomfort during treatment. Thanks to this combination of technologies, we are able to treat large areas of the body during a single session with no downtime.
BBL HERO is used to treat:
Freckles and age spots
Redness and cherry angiomas
Rosacea
Sun damage
Acne
Skin Laxity
BBL HERO also features an additional two groundbreaking treatments.

Forever Young BBL®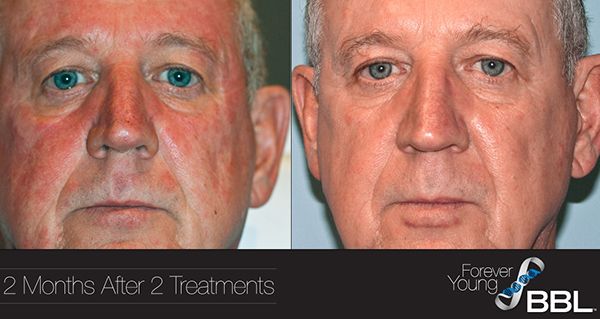 Forever Young BBL is the gold standard in anti-aging and skin rejuvenation. This treatment has been clinically proven by Stanford University to have the ability to restore the genetic expression pattern of aging skin to resemble youthful skin. A series of treatments are performed for corrective measures and is then proceeded by bi-annual treatments to uphold long term results.

Forever Clear BBL®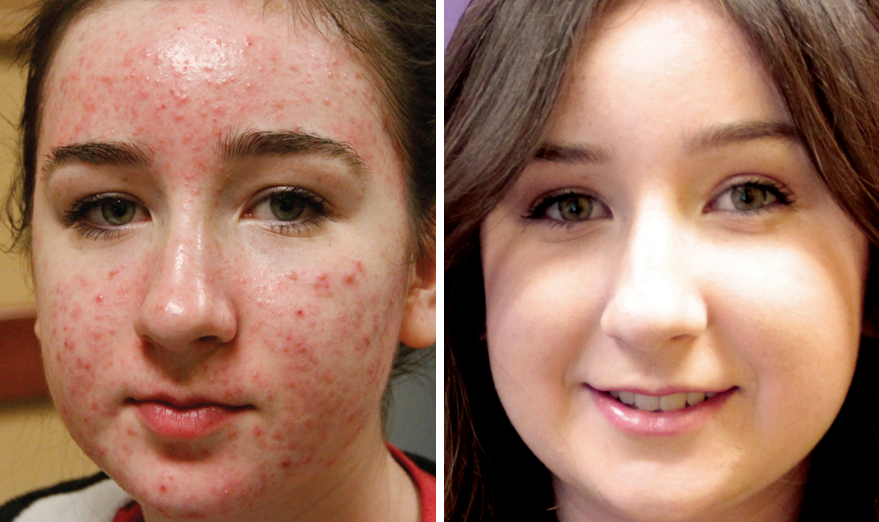 Struggle with stubborn acne? Avoid the need for oral medication and prescription topical creams with Forever Clear BBL®. This 3-pass light-pulsed treatment kills acne-causing bacteria, reduces inflammation, and produces new collagen to enhance the body's healing response. We recommend 4-6 treatments performed on a weekly basis. A semi-annual treatment is then recommended to maintain results. Combined with customized medical grade skincare for home use, Forever Clear BBL can wipe out acne rapidly!
ClearV®
The appearance of spider veins on the body is a common concern for many men and women. ClearV works quickly to reduce their appearance and can be done without disrupting daily activities. Most spider veins can be cleared in only 1-3 treatments depending on the severity. ClearV also can address stubborn broken capillaries, port wine stains, and almost any other vascular concern.
Safe for all skin types, the ClearV laser targets visible veins and fades them quickly, resulting in an improved appearance with no downtime.
ClearSilk®
This gentle laser treatment is designed to be used year-round to treat signs of aging and improve skin's texture with consistent treatments. As you continue to have ClearSilk laser treatments, your skin will show subtle signs of improvement, resulting in glowing, fresh skin over time.
With ClearSilk treatments, you can experience a subtle but noticeable improvement in the appearance of your skin's:
Tone and texture
Firmness
Pigmentation
ClearSilk treats fine lines and wrinkles, uneven skin texture, including acne scarring, redness, and dullness to help you achieve fresher, brighter skin over time.
Modern Beauty
See Dr. Cohen on Modern Beauty, a series on the Style Network.

Watch Now
ProFractional®
ProFractional is a fractional laser skin resurfacing treatment that focuses on improving the overall quality of the skin. Using fractional laser energy to target trouble areas, ProFractional delivers highly targeted laser energy into the deep layers of the skin while leaving a portion of the tissue intact, resulting in shorter healing time than other laser skin resurfacing treatments. Designed to create noticeable results with a few treatments, ProFractional targets more advanced skin concerns to help turn back the clock and reveal fresh, radiant skin.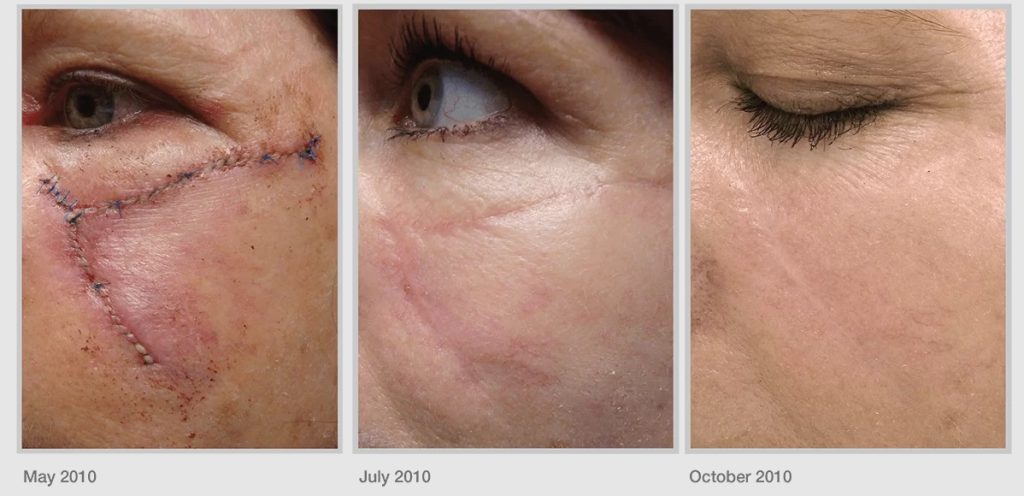 ProFractional laser skin resurfacing is used to treat:
Uneven skin texture
Wrinkles
Acne scars
Stretch marks
Skin laxity
By treating the skin from the inside out, this laser treatment triggers your body's natural healing process to stimulate new collagen and elastin growth, resulting in improved skin quality with just a few treatments.

MicroLaserPeel®
This fully customizable treatment can dramatically reduce the appearance of hyperpigmentation, mild to moderate wrinkles, and textural concerns. MicroLaserPeel works to remove the outer layer of skin, allowing the body to produce new, healthy skin cells. Clarity and radiance in the skin is achieved by only one treatment and can be customized to be as mild or aggressive as needed.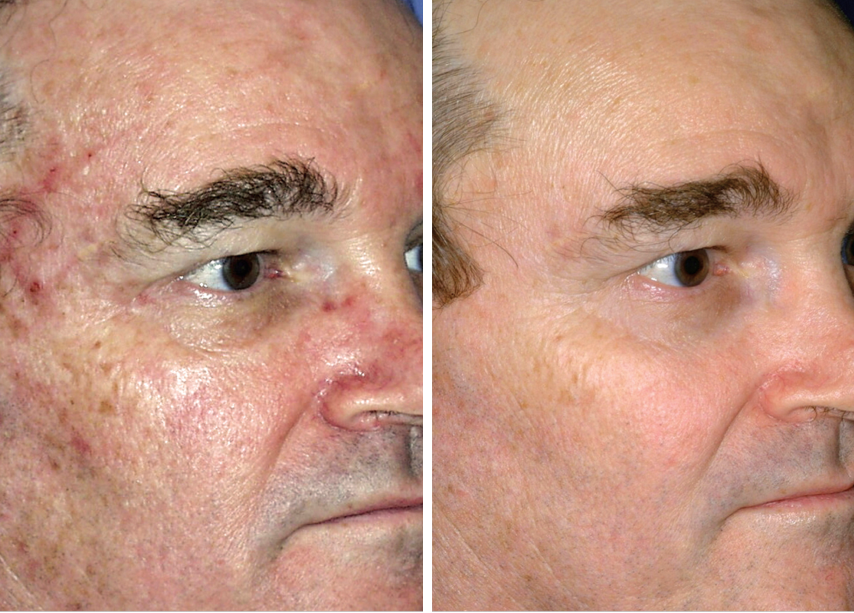 MicroLaserPeel addresses the following concerns:
Hyperpigmentation
Sun damage
Pore size
Facial scarring
Mild to moderate lines & wrinkles
Post inflammatory hyperpigmentation
Mole & Skin Tag Removal
Using Sciton's 2940 single spot handpiece, common skin lesions can be effortlessly and permanently removed. No need for cutting out or freezing lesions that leave noticeable scars!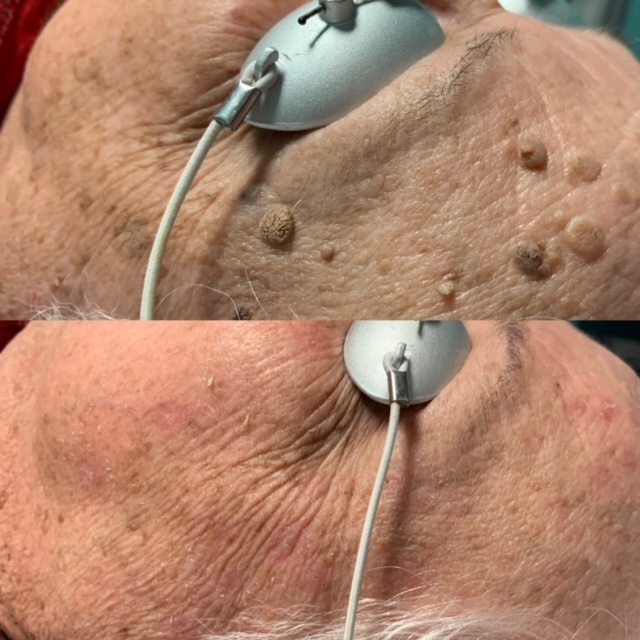 This handpiece can address the following types of skin lesions:
Benign raised moles
Pigmentated skin lesions
Skin tags
Seborrheic Keratosis
Sebaceous Hyperplasia
Sciton Stax: Combination Treatments
Each individual treatment performed with the Sciton Joule X delivers impressive results, but what if you could have even more of a dramatic difference with less treatments? Combination treatments address a multitude of concerns in one session, so you don't have to wait to finish a series to achieve optimal results! Addressing both the deeper layers of skin, as well as the superficial layers of skin allow for a more drastic change that could only be accomplished with multiple sessions of a single type of treatment. These combination treatments can be layered in the same session, resulting in dramatic results that are seen rapidly!
Popular combination treatments include:
BBL HERO® + HALO®
MicroLaserPeel®+ Profractional Laser®
ClearSilk® + MicroLaserPeel®
BBL HERO® + MicroLaserPeel®
ClearSilk® + HALO®
BBL HERO® + MicroLaserPeel® + Profractional Laser®
Common Questions
How much do HALO, BBL HERO, ClearV, ClearSilk, and Profractional laser skin treatments cost?
Since each laser skin treatment is customized to your unique needs and skin concerns, the price for these laser treatments in Scottsdale can vary. The price depends on the area being treated, the skin concern being addressed, and treatment itself, and the number of treatments needed. We will provide a personalized price quote at your consultation.
How do I know which laser skin resurfacing treatment I need?
You do not need to decide which laser skin treatment you need before you schedule your consultation. During your consultation with Kira, she will talk with you about your concerns and goals. She will perform a full assessment of your skin then provide a recommended treatment plan customized to help you achieve your goals.
What are laser skin resurfacing treatments like?
Depending on the laser treatment you have, the treatment time and comfort levels may vary, but for the most part, our laser skin resurfacing treatments are quick and comfortable with little to no downtime. Kira has been specially trained to perform laser skin resurfacing treatments to ensure outstanding outcomes while keeping you as comfortable as possible. Most laser treatments are very comfortable. Some patients equate the feeling of the laser to the snapping of a rubber band on the skin and some mild heating in the skin. These sensations fade quickly as the handpiece is moved to a different treatment area, and Kira will focus on your comfort and safety throughout the treatment. Topical numbing cream is typically applied, and Pro-Nox (nitrous oxide/oxygen) may be administered for additional comfort.
What can I expect after a laser skin resurfacing treatment?
Your recovery time will vary depending on the treatment performed. The more aggressive your treatment is, the more downtime is expected. Fully ablative laser resurfacing results in typically 7-10 days of downtime.  More mild laser resurfacing treatments can be anywhere from 3-5 days of downtime.  Depending on the depth of the laser resurfacing treatment, you may experience some redness and tightness in the treatment area for a few hours to a few days following treatment, followed by darkening of the skin at the treatment area for a few days. Once your skin has healed, you will start to see refreshed, brighter, tighter skin over the next few weeks and months.
Each treatment is extensively covered in your consultation with Kira, and the level of treatment aggression will be confirmed prior to your session.  All pre/post care instructions will be provided to give every patient the information that is needed to receive a safe and effective treatment.
Take the Next Step
To learn how the Sciton laser platform can rejuvenate your skin and fight the signs of aging, request your consultation online or call (480) 423-1973 to schedule your laser skin consultation with Kira.
Order Your Colorescience, Skin Better, ZO, and Alastin Products Through Our Physician Portals
If you are an existing patient of Scottsdale Center for Plastic Surgery, you can order your Colorescience, Skin Better, ZO Skin Health, and Alastin skincare products via our Physician Portals!
Back to Top