Scottsdale Center for Plastic Surgery
5410 North Scottsdale Road A-500
Paradise Valley, AZ 85253
Phone: (480) 423-1973
Monday-Friday: 8:30 a.m.–5:00 p.m.

AQUAGOLD®
This nearly painless treatment reduces the look of fine lines, dark spots and skin imperfections while shrinking pores, plumping the skin and giving the skin a beautiful glow. The Aquagold handpiece is a micro-channeling device which has twenty extraordinarily fine needles to deliver products depending on your skin goals. Different products such as neuromodulators (such as Botox or Dysport), hyaluronic acid (such as Restylane Silk, Juvederm Vobella, or Belotero), skin lighteners may be used and delivered directly to the dermis. Healthy men and women who'd like to improve their skin are candidates. Aquagold may be used in various areas of the body including the face, neck, décolleté, arms, hands, and more. Allow our professionals to choose the best approach to help promote cell stimulation, smooth skin, shrink pores, reduce acne scars, and overall skin rejuvenation. This is a perfect procedure to do about a week before a special event in your life!
Fine-tune your skin with the new Aqua Gold fine touch micro channeling delivery system.
SCPS

Aesthetics
Meet Our Aesthetic Experts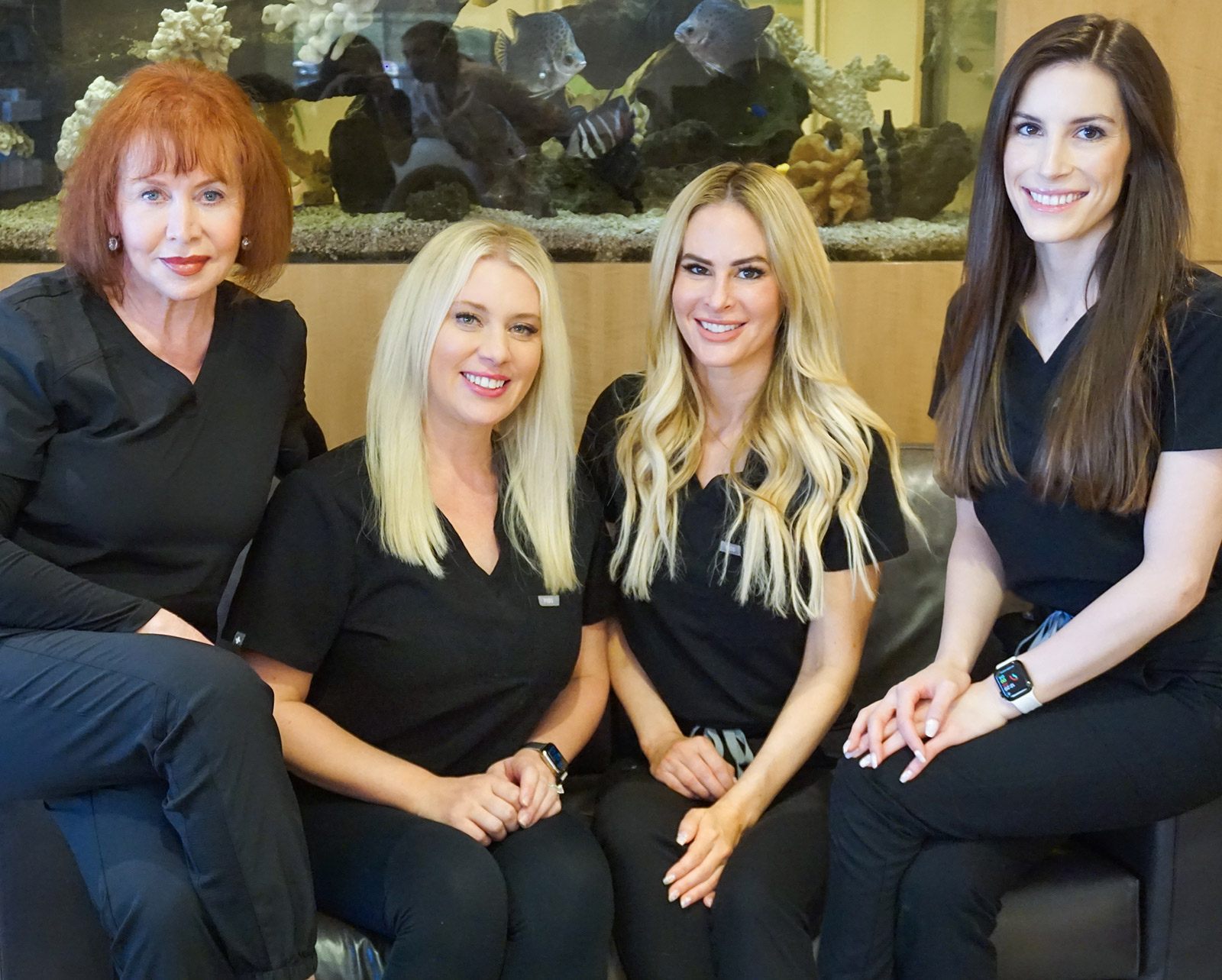 You can count on our team of exceptional aesthetic specialists to recommend treatments and products suited to your unique needs and concerns, delivered with an unmatched level of quality, service, and care.
Our Office Experts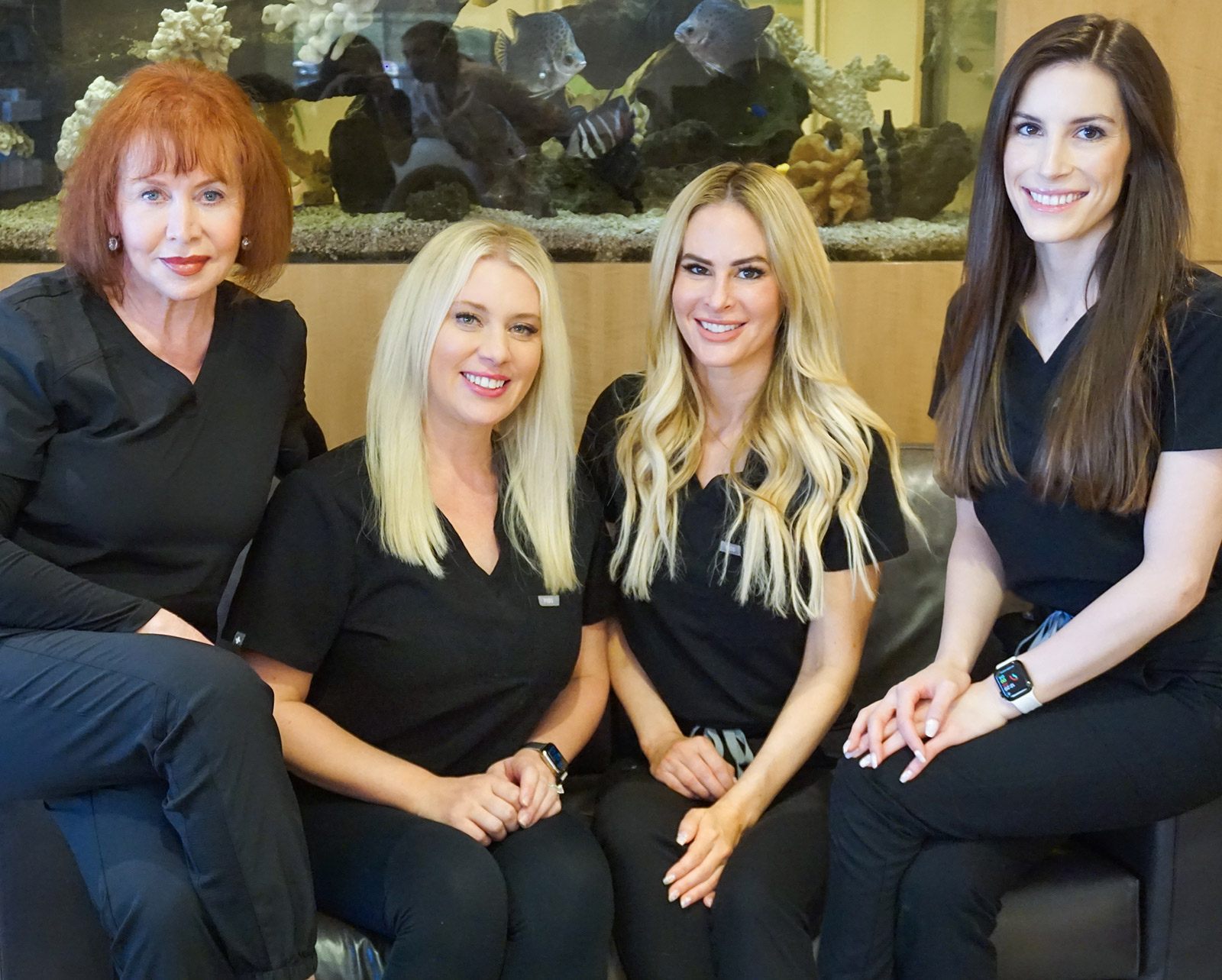 Our Office Experts
Do you want radiant skin with smaller pores and a smoother surface?
Introducing AquaGold fine touch, a patented gold-plated hair-fine needle system to painlessly deliver custom solutions into the skin at the ideal 600 micron depth.
Shrink pores with micro-Botox
Smooth skin with dermal micro-hyaluronic gel such as Juvederm or Restylane
Improve superficial acne scarring with micro-hyaluronic gel
Brighten skin with micro-pigment reducers
Painless procedure with minimal potential short-term redness
The AQUAGOLD® fine touch™ needles are finer than a human hair. Channels in the needle allow serums, Botox, or Hyaluronic gels to flow into the skin.
Hyaluronic acid is a soft, gel-like substance that absorbs water and brings deep skin hydration to the treated areas, giving it improved firmness, elasticity and smoothness. Treatable areas: face, neck, chest and hands.
Botox applied into the dermis (not the muscle) helps *shrink pore openings. Treatable areas: face, neck, chest.
*Intradermal Botox in the arrector pili muscles in the skin helps control pore size* while oil production and sweat are decreased by the lessened function of the glands responsible for their action. *Pore size action is temporary and will return to your "normal" once the Botox wears off.
This procedure may be done as often as once a month. Treatments start at $400.
Order Your Colorescience, Skin Better, ZO, and Alastin Products Through Our Physician Portals
If you are an existing patient of Scottsdale Center for Plastic Surgery, you can order your Colorescience, Skin Better, ZO Skin Health, and Alastin skincare products via our Physician Portals!
Back to Top