Scottsdale Center for Plastic Surgery
5410 North Scottsdale Road A-500
Paradise Valley, AZ 85253
Phone: (480) 423-1973
Monday-Friday: 8:30 a.m.–5:00 p.m.

Clear + Brilliant®
If you'd like to hold on to your skin's youthful radiance and smooth texture or if you want to reverse early signs of aging or sun damage, consider the Clear + Brilliant® treatment. Our Scottsdale nonsurgical treatment specialists MK Maloney, RN, CANS, CMR, and Meagan Errichiello, RN, BSN, CANS, can renew your skin's radiance with these gentle fractional laser treatments with minimal downtime.
How does Clear + Brilliant® work?
These treatments use tiny pinpoints of laser energy to create microscopic "treatment zones" in the upper layers of the skin, which are replaced with vibrant new tissue. There are two hand pieces, one that resurfaces the skin and one that targets pigmentation such as melasma or rosacea.
SCPS

Aesthetics
Meet Our Aesthetic Experts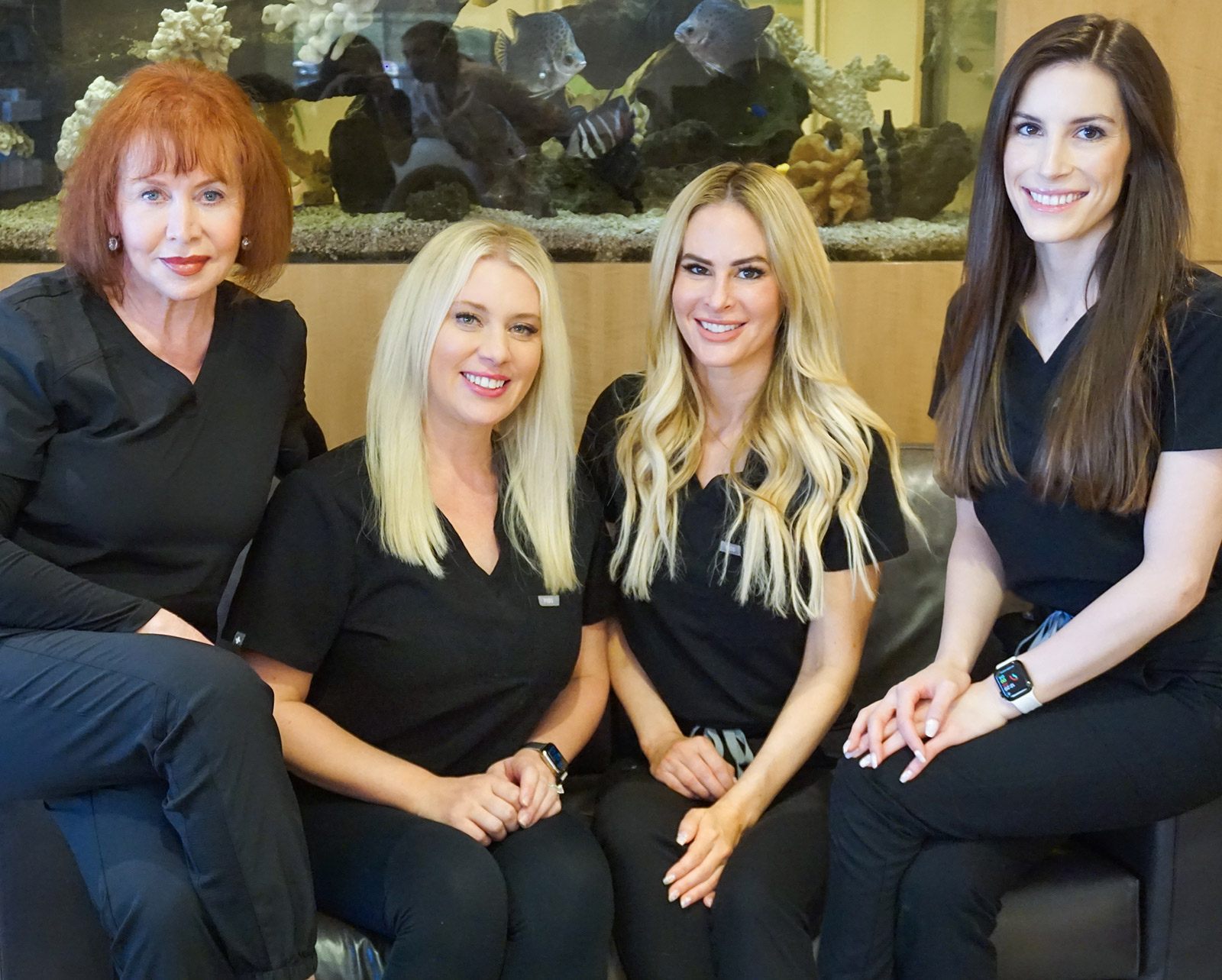 You can count on our team of exceptional aesthetic specialists to recommend treatments and products suited to your unique needs and concerns, delivered with an unmatched level of quality, service, and care.
Our Office Experts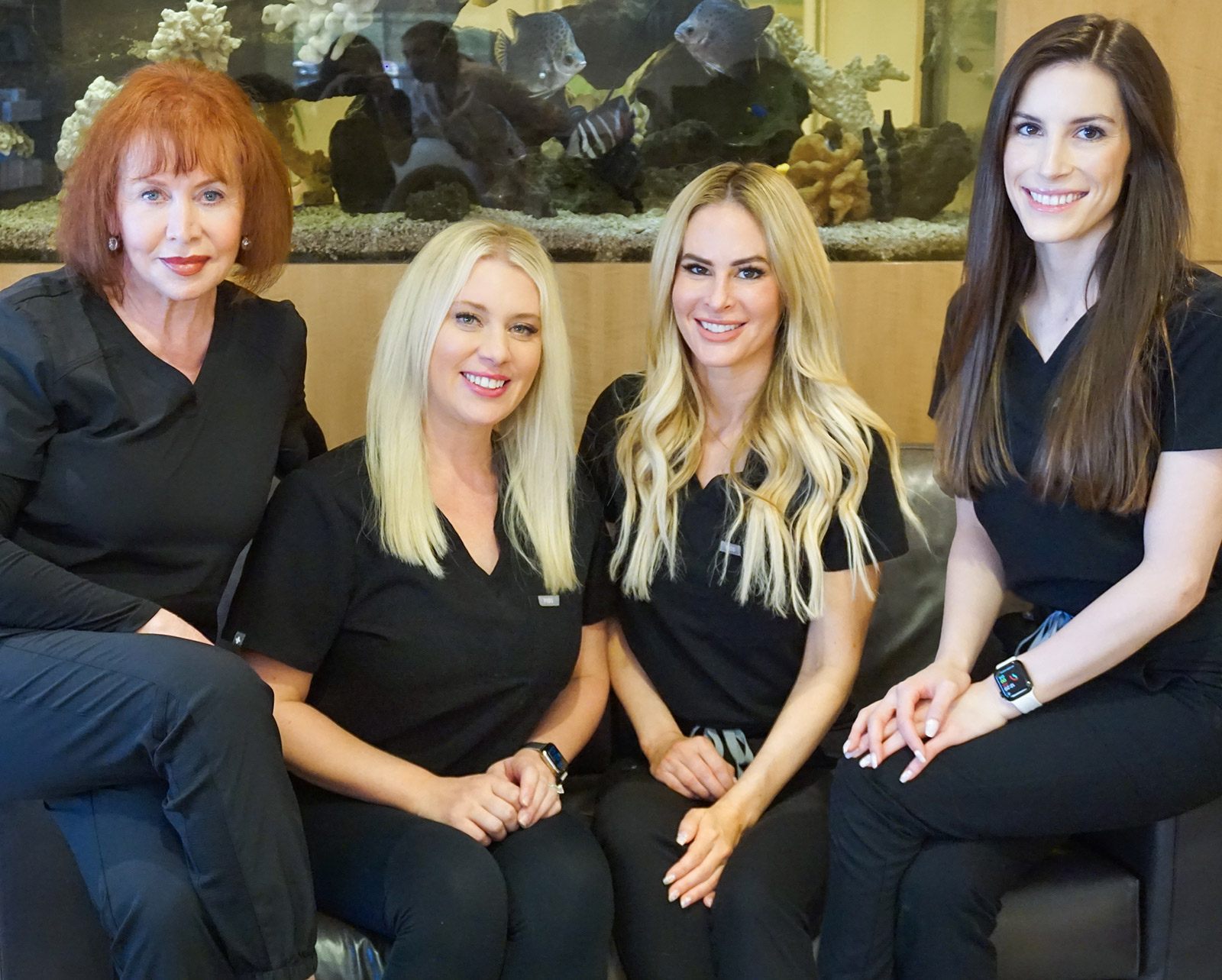 Our Office Experts
Before & Afters on Instagram
For before-and-after photos and to learn more about Meagan's work, check out her Instagram page, @the_age_eraser, and to learn more about MK's work, check out her Instagram page, @mkmaloneyrn.

What can Clear + Brilliant® treatments improve?
Women and men choose these treatments to rejuvenate skin on the face, jawline, neck, and décolletage/chest.
Benefits of Clear + Brilliant® include:
Softening fine lines and wrinkles
Reducing enlarged pores
Benefits of Clear + Brilliant® Perméa include:
Improving skin tone and texture
Improve the skin's permeability to skin care products
Improves overall radiance and brightness of the skin
Decrease in melasma
Our experienced aesthetic nurses may recommend other skin rejuvenation treatments such as Virtue™ RF microneedling and IPL photofacials instead of or in addition to Clear + Brilliant®, depending on your concerns. Our experience has shown us that combination therapies can produce the best results!
These treatments are performed right in our office and take approximately 20 minutes to complete, once the skin has been prepped. First, your skin is cleansed, then a topical numbing cream is applied. Once the anesthetic has taken effect, it is washed away and a protective covering is placed over your eyes. The handpiece is then smoothed over the skin as laser energy is released in quick flashes.
This is a very tolerable treatment that is also affordable!
After treatment, the skin will look and feel like it's been mildly sunburned for a few hours and feel "sandy" for a few days. Within a week or 2, the skin will begin to look brighter and gradually feel smoother and softer.
For best results, we recommend a series of 3 to 5 treatments spaced approximately 4 weeks apart. One of our aesthetic nurse specialists can create a personalized treatment schedule for you.
Take the Next Step
To discover how easy it is to enhance your look with nonsurgical services at the medical spa of board-certified plastic surgeon Dr. Robert Cohen, request your consultation using our online form or call (480) 423-1973 for an appointment.
Order Your Colorescience, Skin Better, ZO, and Alastin Products Through Our Physician Portals
If you are an existing patient of Scottsdale Center for Plastic Surgery, you can order your Colorescience, Skin Better, ZO Skin Health, and Alastin skincare products via our Physician Portals!
Back to Top