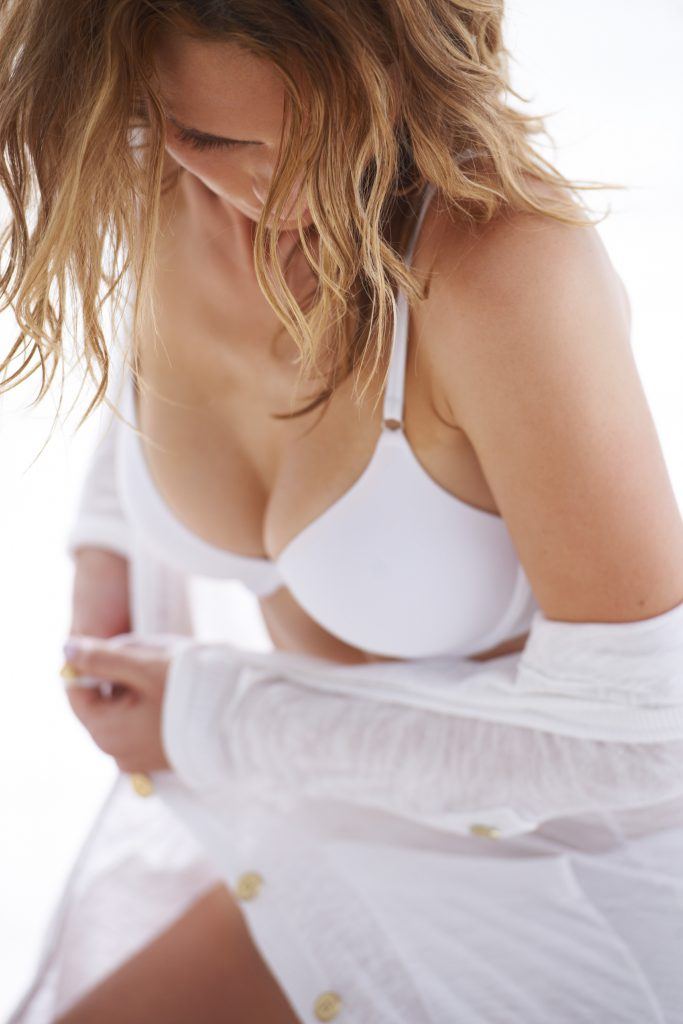 The concept of breast augmentation is associated with increased breast size. However, for many patients, the motivation behind breast augmentation is to improve breast shape and proportion, without becoming excessively large.
Can you downsize breast implants?
At my Phoenix-area plastic surgery practice, I see many patients for breast augmentation revision surgery, and they visit me for a variety of concerns. One common issue is a complaint of being too large. For some of these patients, their prior surgeon performed their breast augmentation surgery using larger implants than they wanted. For others, they may have changed their aesthetic ideal over time, or perhaps their breast size grew due to weight gain or pregnancy-related changes.
Regardless of the reason, downsizing is a good option to make these patients more comfortable with their bodies. And it's a trend that's growing, as noted in this Today.com article.
Is breast augmentation easier the second time?
In many ways, downsizing can be more technically difficult than upsizing because the pocket for the implant is too large and must be reduced to fit a smaller implant. Likewise, the skin covering the implant can be stretched out and often needs tightening as well to avoid a "droopy-looking" breast.
For patients with fairly tight and elastic skin, the surgery can be as simple as re-entering the breast through their old scar, exchanging the current implants for new, smaller implants, and closing the incision. Care must be taken to ensure the base width of the new implant is still appropriate for the patient's chest width, and this can usually be achieved by switching to a lower-profile implant to maintain reasonable width and reduce projection.
Can you downsize implants without a lift?
The larger the downsizing and the looser the skin quality, the more likely it is that a patient will need significant pocket tightening and a breast lift in addition to the implant exchange. In these situations, I generally use cautery to shrink the breast capsule, which reduces the pocket size and shifts the implant into a higher and more central position. In some cases, I use textured implants or Strattice™ to stabilize the implants. Then after checking the patient in the seated position, I tailor the skin as necessary with a breast lift to fit the smaller, more youthful framework.
Women who downsize are generally very happy with their results and have a rejuvenated appearance. They report feeling more comfortable in their clothes and frequently appear as if they have lost weight. There is also a lightness to the chest that can improve the ability to exercise comfortably. Downsizing is not for everyone, but in the right patients, it can make a dramatic improvement in their appearance and well-being.
If a breast augmentation revision is something you're interested in, please contact the Scottsdale Center for Plastic Surgery to  request a consultation or call (480) 423-1973. As an experienced breast plastic surgeon in the Phoenix area, I'll work with you 1-on-1 to determine how we'll get the results you desire.
Published: 3/28/14, Updated: 5/12/18 & 10/13/20